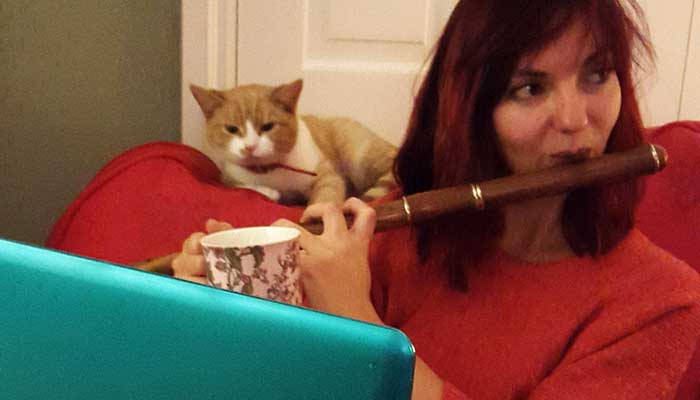 For the last six months, I've lived a much more flexible life than I used to — which has been great in a lot of ways, but it has also allowed some bad habits to creep in. So, I've decided to try out 12 new 30 day challenges to break some bad habits and create some new ones.
The 30 day challenges I will be doing are listed below.
Only check website stats every Monday

Practise yoga and meditation for at least an hour every day

Keep a dream journal to prepare for lucid dreaming

Keep a gratitude journal

Do one nice small thing for someone else every day

Visualise (law of attraction)

No moaning or complaining about anything (if it's hard — write it down instead and throw the paper away)

Work on a piece of Mandala art

Play my wooden flute for 10 minutes a day

Practise non attachment every day

Practise standing on hands every day

Focus on one thing at once
If you'd like to do your own 30 day challenge, check out my list of 100 30 day challenge ideas.
In 30 days time — so November 12th — I'll be writing up my results.