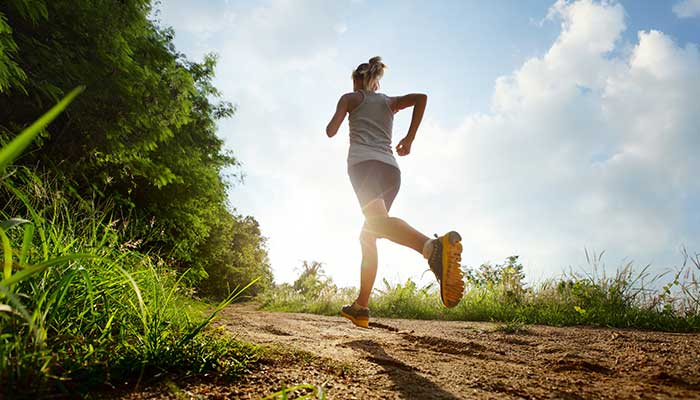 When I'm teaching yoga, I always tell people that if they come across any poses they really dislike, it's probably because they need them the most. I've certainly found this to be true, after months of really hating locust pose. However, it's now one of my favourites.
If it's true in yoga, I thought I'd apply the same rule to the rest of my life and do two things every day that I don't particularly enjoy but i think would be good for me: running and brain games.
Running
A few weeks ago, I went for a 20 minute jog and felt like I'd had a hardcore workout afterwards, so I'm aiming to be able to run easily and effortlessly for 30 minutes straight. This means not being out of breath and collapsing on the floor afterwards.
I'll be building up to 30 minutes with interval training which I know might sound easy, but if I don't start small, I won't be able to form the habit or find the motivation to do it every day alongside my yoga practice.
Brain training
To measure the effects of my brain training, I'm going to do a formal IQ test at the end of my 30 day challenge.
At the start of my 30 days, I took a variety of free tests online and scored between 108-114 which isn't accurate, but at least I've got a baseline.
My brain training, however, is more about stretching my brain in ways it's not used to rather than trying to improve my IQ. 
The surprising benefits of tetris
The brain training part of this challenge was partly inspired by a recent podcast I listened to. 
Jane McGonigal on Getting More Done with Less Stress and The Health Benefits of Gaming
Although the podcast is over an hour long and covers a lot of really interesting topics, I was really interested to hear that Tetris (which I'd never played until a week ago!) can help people with PTSD. And if you experience trauma of any kind, playing Tetris within 24-48 hours of the trauma, can help stop flashbacks.
I've always been a bit anti computer games (apart from the 90s game Myst), so I was really interested to hear about some positive benefits from an expert.
I won't just be playing tetris though — I've been doing a mix of verbal reasoning, pattern recognition, general logic puzzles and lateral thinking — and they all hurt my head, but I'm persisting with it because I'm sure it'll do me good.
P.S. If you want to start your own 30 day challenge, read my list of 100 30 day challenge ideas