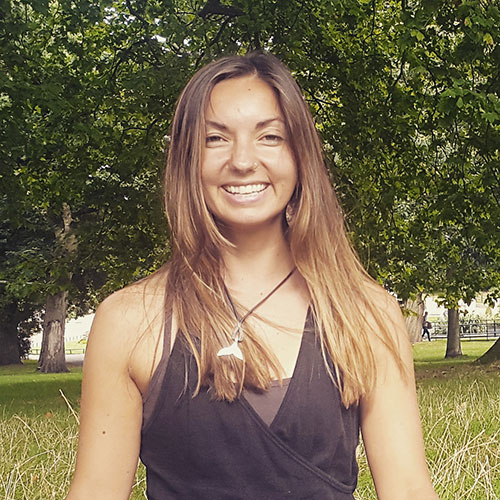 Hi, I'm Clare Hudson and I'm a London based yoga teacher, blogger, and Etsy (Yoga Sprit Art) shop owner.
What I believe in and love to write about
I believe that our thoughts and imaginations help to shape our reality. Everything we've created on this planet after all, started with a thought, which is what Thought Brick means — building your future reality with the thoughts you're having today. Or at the very least, being aware of your thoughts and how you reflect inwardly, so that your perspective can change if you want it to.
I'm fascinated by spirituality, eastern philosophy, yoga, meditation, art, and discussing life in general. I also interview people about meditation as well as writing about my own experiences with different types of yoga, meditation, self improvement programmes, spiritual practices and 30 day challenges. I'm a huge 30 day challenge fan.
This isn't a preachy, authoritative, how to live your life blog — which ironically, is what I thought I should be doing when I first started in 2013, but that isn't me. Thought Brick, these days, is a space for me to share ideas and write about my own experiences of meditation, yoga and life in general.
I've read too many contradicting books and met so many interesting people to live fully by any one belief system. However, I do believe in the power of thought, being connected to your heart and living out of love, so expect a lot of open ended posts that are more about exploring ideas rather than convincing you to have the same opinion as me. I love writing that makes me think or gets me to look at something in a new way which is how I want to write too.
Watch your thoughts, for they become words.

Watch your words, for they become actions.

Watch your action, for they become habits.

Watch your habits, for they become character.

Watch your character, it becomes your destiny.

— Lao Tzu
About my yoga practice
I was first drawn to yoga when I was 15 in 2001, after practising gymnastics for six years, and loved how yoga felt. My parents bought me a B.K.S Iyengar yoga book for my birthday which is what initially got me interested.
However, It wasn't until my two trips to India first in 2009 and then again in 2011, that I started to develop a regular yoga practice and become interested in meditation and yoga philosophy. In my second trip to India, I had the pleasure of staying in the Sivananda Ashram in Madurai for three weeks which had a big influence on my practice.
Over the years I've tried a variety of different styles of yoga which include Sivananda yoga, Mysore style ashtanga yoga, restorative, yin, hot yoga and vinyasa flow yoga.
I qualified to teach yoga and meditation at the end of 2015, and since then, have loved teaching yoga to people 1-1, creating creative, but tailored classes that include yoga asana, meditation and pranayama.
In 2016 I completed my 500 hour Yoga Alliance accredited yoga teacher training at Rishikesh Yog Peeth.
A bit more about me
I won't bore you with my life story, but read on if you want to know a bit more…
I have a degree in Fine Art and would love to do a Master's one day in either the history of yoga and meditation or transpersonal psychology — funded through my blog ideally.
After years of not making any art or feeling creatively inspired, I recently set up an Etsy art shop with my Mum called Yoga Spirit Art, selling bamboo paper giclee yoga inspired art prints designed by us both.
I've travelled quite a bit, lived on the Arctic Circle for half a year and have done a lot of different jobs before deciding to teach yoga, blog and build a life that makes me feel present and alive.
Favourite quotes
Imagination is the preview to life's coming attractions" — Albert Einstein

Everything can be taken from a man but one thing: the last of the human freedoms—to choose one's attitude in any given set of circumstances, to choose one's own way." — Viktor Frankl, author of Man's Search for Meaning
Why Thought Brick?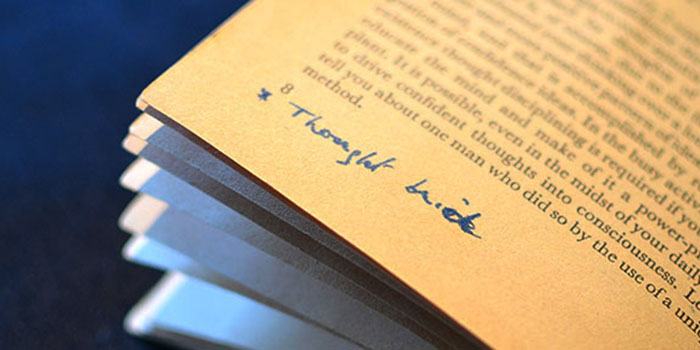 I set Thought Brick up in 2013 with the help of my brother Mike from Van Dog Traveller, after discovering an old book belonging to my grandparents, with the words Thought Brick handwritten inside. My grandparents used to use the term to highlight how powerful our thoughts are and that if you change your thoughts, you can change your life. Back in the 70's, I think they did the Thought Bricks positive thinking course, which is where I believe this name originally came from, but I can't be sure. Either way, I think 'Thought Brick' is a beautiful concept that we can all relate to in some way. 
Courses and qualifications
Yoga and meditation teacher trainings
Pre and post natal yoga teacher training in Arundel West Sussex with Sally Parkes (85 hour Yoga Alliance, Yoga Alliance Professionals and FEDANT accredited)
Yoga teacher training in India with Krishna Sikhwal, Deepa Lakhyani and Mimi Adeogba from Rishikesh Yog Peeth (500 hour Yoga Alliance accredited training)
Level 3 yoga diploma in London with Conrad Paul from Yoga Professionals (REPS accredited)
Meditation, Stress Management, Applied Philosophy & Eastern Psychology teacher training with Alexander Filmer Lorch (200 hour Yoga Alliance Professionals accredited training)
Yoga and meditation intensive courses and workshops
Teaching yoga one to one with Erika Shapiro at Yogi Yoga
Vinyasa flow sequencing – a subtle art with Erika Shapiro at YogiYoga
Supporting injured students workshop with Andrew McGonigle (Doctor Yogi) at Triyoga
Embodied yoga anatomy course with Jennilee Toner from Ekhart Yoga
Vipassana silent meditation
Sivananda (Tamil Nadu, India) ashram stay, learning and practising yoga and meditation