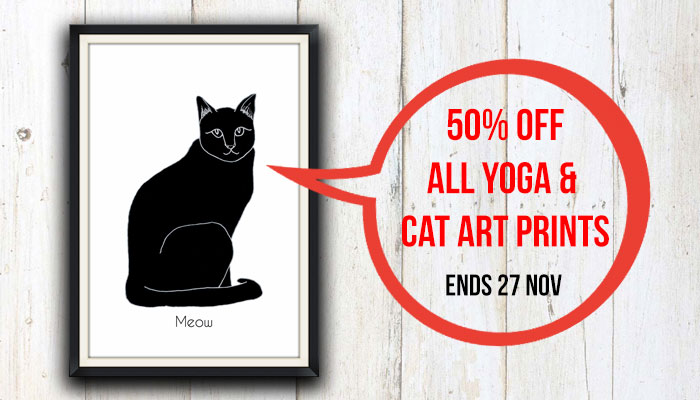 For a limited time, I'm offering 50% off all yoga, meditation, cat and nature art prints on my Etsy shop Yoga Spirit Art. All our prints have been handmade and printed onto high quality bamboo paper and prices start at £3.49. To buy the cat or yoga lover in your life a gift, take advantage of our sale and use the coupon code BLACKFRIDAY when you make a purchase. Offer ends Sunday 27 Nov.
Here's  peek at some of our other designs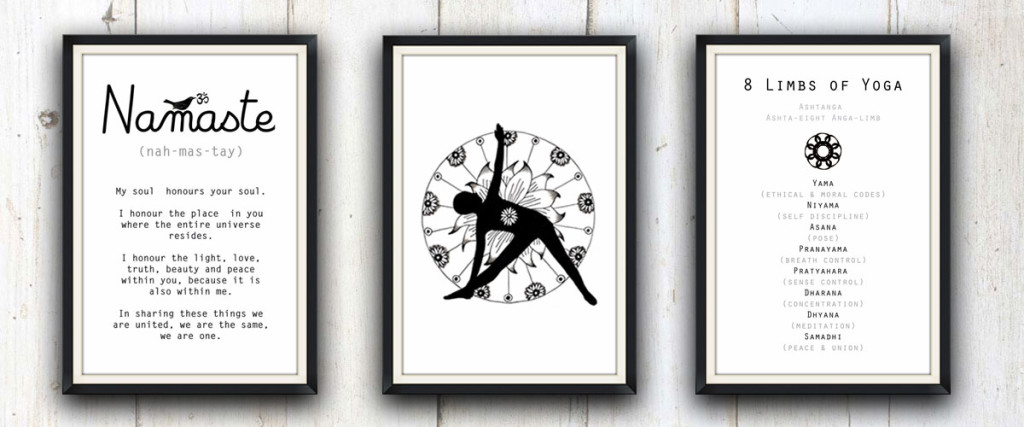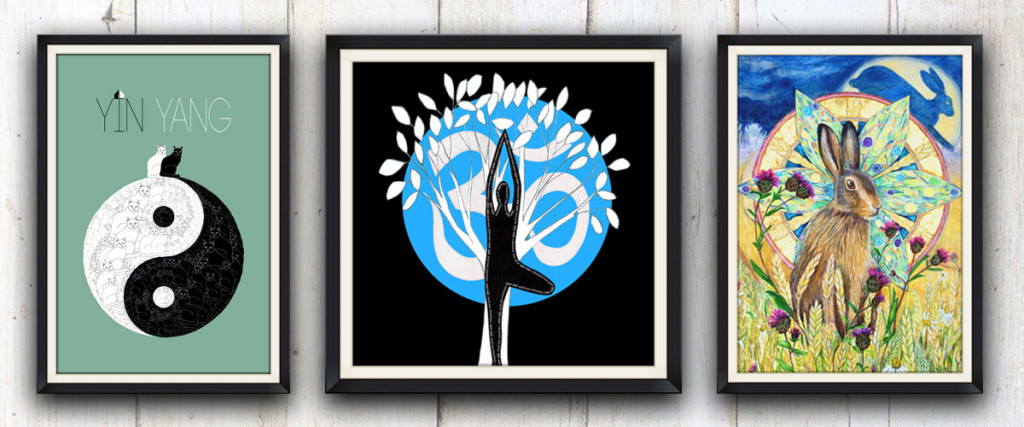 About Yoga Spirit Art
We're a mum and daughter team creating art prints inspired by yoga, nature and meditation.
Joan Hudson
I'm a Yorkshire based artist, Fine Art Graduate and ex art teacher. I'm inspired by mandalas and natural forms and I work primarily with acrylic inks, paints, gold leaf and collage.
Clare Hudson
I'm a Fine Art Graduate and yoga teacher. I love drawing mandalas, creating work digitally and incorporating the sanskrit language into my work.
Thanks for reading x