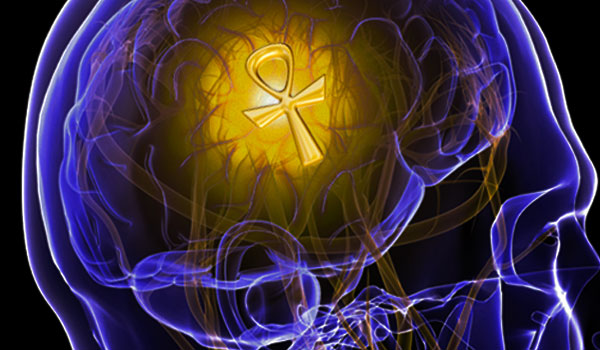 What is cranio-sacral therapy like?
The other week I had the pleasure of meeting spiritual healer and alternative health practitioner, Paul Quinton from Universal Healing, Wandsworth, London, where I got to try for the first time, theta healing and cranio-sacral therapy. I haven't really had much experience with alternative therapies but I'm growing more and more curious.
What is cranio-sacral therapy?
for those of you who have never heard of this treatment before here's the definition:
"Cranio-sacral therapy is a system of alternative medicine intended to relieve pain and tension by gentle manipulations of the skull regarded as harmonizing with a natural rhythm in the central nervous system."
As I took the short walk from Wandsworth Town station, I made a mental note to get rid of any preconceptions of natural health therapies and be as objective as possible. When I arrived  Paul and I chatted about what I hoped to achieve from the treatment.
In all honesty, I hadn't given this much thought as my main intention was to write about my experience and share it with others, so I mentioned that I'd like to feel more balanced because despite being into yoga and meditation, recently I've been working crazily hard and as a result, had been feeling overly stressed and a bit disoriented.
The Healing Fields
As I lay down, I was asked, "Have you had any alternative health therapies before?" I answered "no" but my mind momentarily travelled back to Secret Garden Party Festival three years ago where I received a half hour alternative health therapy that involved my aura and chakras being read in a tent in the healing fields. I left wondering what exactly the therapist had done.
The treatment involved me lying down inside the tent with my eyes closed. There was no touch or sound involved — just an occasional comment about the nature of my chakras such as my heart chakra being like a shutter, my solar plexus being particularly powerful and my lower chakras being short. Throughout the treatment, I never relaxed and weirdly my eyes kept flickering.
Questions?
At the end, I had a lot of unanswered questions. I wasn't specifically sure what he'd done and I didn't know what chakra length meant. He did, however, seem to believe in what he was doing, but I was unsure that any significant changes had taken place. Then again, perhaps it was unfair of me because I didn't have a clear enough intention for seeing him in the first place.
Perhaps, therefore, it's always important to have a clear intention before you go to see a natural healer or alternative health therapist, otherwise how can you measure or assess whether anything different has taken place?
With this in mind, I did worry that my quest to feel more balanced wouldn't be sufficient enough, but I just told myself to relax.
Theta healing and cranio sacral therapy with Paul Quinton, Universal Healing, Wandsworth
The treatment started with Paul placing his hands on my head, shoulders and neck. I felt the heat straight away and within about five minutes, I felt such an intense feeling of what could only be described as pure bliss in the middle of my chest area beneath my neck. It was the kind of feeling that are sometimes achieved through deep heart focused meditation or those spontaneous moments of pure happiness when you're really 'present'.
About half way into the treatment, Paul made a comment that there was a blockage in my right ankle and that energy couldn't flow properly there. At this point, I should probably mention that I was wearing jeans and thickish socks, so there was no way that Paul could have detected any injury to my ankle or foot.
This might sound like a bit of a far fetched coincidence, but I felt pretty stunned that he was able to pick up on it. Basically I have a tattoo on the right side of my foot and ankle that I did myself almost 10 years ago. Over the years, the tattoo had started to fade and the lines had gone a bit blurry, so despite loving it for the first few years, I'd got to the point recently where I didn't want it any more.
My tattoo and energy flow
So, I attempted a home remedy by scrubbing and rubbing salt into it (stupid i know!). I only tried it on a small section, but it was incredibly painful — more painful than actually tattooing myself in the first place. I had pain for about three weeks afterwards!
The home remedy did actually work, but it was so painful, there was no way I was prepared to repeat it, so I ended up opting for laser therapy which was painless in comparison. Just to give you a time period — all this was very recent and my foot still hasn't fully recovered from the home tattoo removal method.
The fact that Paul could read that there was an energy blockage in this area could well have been a coincidence. But he didn't react this strongly to any other areas of my body. He did, however, mention that I had abandonment issues which could have been a result of karmic imprints from previous lives.
Visualisation meditation & creating protection
As the treatment continued, I was asked to visualise myself in a beautiful garden and then imagine strong roots going from my feet into the ground. This in itself was surprisingly powerful and easy to imagine. Quite often in life I can feel a bit 'floaty' as if I've escaped from my body, so just imagining this was incredibly therapeutic and definitely an exercise i will repeat regularly from now on.
The second meditation was more difficult. I had to imagine going into a large egg shaped space — safe from outside disturbances — and then shutting the door behind me. Inside I could decorate the place how I liked. However, I really struggled to stay inside. I kept floating through the top of the structure. Once I got home however, I was able to do it with a bit more practice and realise the importance — for me anyway — of such an exercise.
A blissful experience
Throughout the treatment, I continued to feel the same deep feeling of peace and Paul made me aware the whole time of what he was doing. For example, as well as being able to read what was going on in my body and see past life imprints, he also helped the energy to flow better, heal any imbalances and help me to feel a lot calmer and clear headed.
Be sceptical, not a cynic
I'd say I can be quite sceptical at times — because I always think it's important to question things even when it might seem like there are no straightforward answers. I remember going to a talk by lucid dreaming teacher, Charlie Morley a few years ago who said "Be sceptical, not cynical", which I think is incredibly important.
I'm not sure how theta healing and cranio-sacral therapy work, but if you get results does it matter? My experience, during the treatment and the deep sense of bliss that I felt was quite incredible. I also, for the first time in a while felt quite grounded and my head extremely clear.
Considering I only asked to feel a bit more balance and less stressed — things that are probably hard to measure — I was impressed.
About Universal Healing and the treatments Paul Quinton offers

Rather than providing a rigid set of 'one size fits all' alternative health therapies, I realised that Paul was quick to tune into my needs straight away and give me a unique treatment tailored specifically for me by combining theta and cranio sacral therapy.
In addition to this, Paul also does reiki attunements and runs different  workshops on self empowerment and 12 chakra and lightbody activation.
Paul has seen a few celebrity clients over the years at Universal Healing, and his success has meant he is now able to open a new clinic on Harley Street called the 'Life Healing Clinic' which will be opening soon.
The clinic is designed to bring people back to health, through mind body and spirit awareness, combining Theta, Cranial Sacral, the Havening technique, hypnotherapy, psychotherapy and massage.
They will have a Hyperbaric machine which is said to be great for severe injuries, cancer and many illnesses, a capno machine that reads your co2 levels and addresses stress in the body, along with the Nerve express which reads the nervous system and diagnostics. I-infinity equipment reads  the whole metaphysical aspect of your being and addresses symptoms within the body allowing us to see what type of healing the body needs.
Paul Quinton and his teams mission is:
"To provide healing and education in and also outside mainstream awareness. To be a bolt on to modern medicine, incorporating doctors, Gp's and the public health sector, but allowing our own powers, strength  and resources to influence the natural healing process without relying on drugs."
What some of Paul's other clients have said…
" Love all of Paul's treatments, they always make me feel great and energised" Jamie Oliver
" From personal experience i find that Paul has remarkable powers in the field of psychic and healing abilities" J. Lloyd.. OBE. Writer
For more information about Universal Healing, natural health therapies and to find out how Paul Hounsell might be able to help you, please visit Universal Healing to find out more.