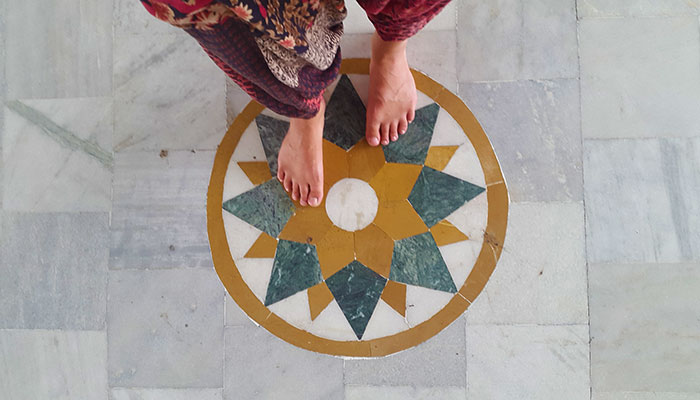 As I put together the structure for the course I'm creating for myself as opposed to registering my interest in Master's courses, I can't ignore the why. Since I've been self employed, I've got into the habit of meticulously questioning everything I do and this can't be an exception. The purpose of this post, is to delve deeper into the motives behind my decision to independently learn for a year, and help myself figure out why I'm doing this. 
Here are some of my initial thoughts.
Study something I'm interested in
By creating my own course, I get to set the curriculum. My subject is spiritual/ transformational experiences (lucid dreaming, meditation art and everything in between) which I plan to study and absorb myself in from every angle, focusing on experiential, intellectual and practical multidisciplinary learning.
Going deeper into this, I'm interested in studying this subject pretty broadly at first and then get more specific in year two. I'm interested in things that change a person's whole view of the world and themselves — not to validate or invalidate the experience, but to make sense of it in the world we currently live in. I don't necessarily want to find answers, but from a personal perspective, I'd like a greater understanding. My website will then serve as a platform to share my ideas along the way.
Creating new opportunities and areas of interest
I'm hoping that by creating more of a structure for myself, which will include lecturers, events, essays, lots of practical work and a dissertation in the form of a self published ebook in year two — it will make working on Thought Brick so much more interesting and open me up to new ideas and opportunities either in the form of collaborations, new interests, or new projects I set for myself.
After all, Thought Brick itself has now been almost a five year project. I've spent a lot of time doing and writing about other people's courses related to spirituality and personal development, but I haven't yet created my own course curriculum, or stopped to look at connections between the things I've already studied. 
Working on my site changed my whole view on what's possible with the internet and how the internet has changed what's possible in a time when lots of people feel they've been robbed of job opportunities. This might be the case on the one hand, but I honestly believe we're also living in a time filled with more opportunities than ever.
The internet will be a big part of this project. My website which now attracts over 20,000 unique visitors a month will serve as my platform to share my thoughts, but the internet itself will help me set my structure. I plan to use a mix of free online learning resources as well as seeking out relevant lecturers, events and workshops in London related to my theme.
Study the process of learning and the world of work in more detail
Because I will be creating the content of this course myself and then doing it, the process of learning and how I learn might become just as important — if not more so — than what I'm learning.
I plan to turn the way I learn completely on its head and explore new ways of thinking — taking an entirely interdisciplinary and self disciplined approach.
Final thoughts
I love the idea of doing something purely because it excites me, rather than what I might get out of it. I'm certainly not dissing the education I've had, but sometimes, it was difficult to tell if I was doing something because a teacher or lecturer was interested in it, and I wanted to do what was expected of me in order to get a good grade, or whether I was doing it because it made me so excited I couldn't not do it. I think it was a mix of both, but for the first time, I'm curious to see how it will feel to study something where I set the rules and structure. I'm my own boss at work. Let' see how it works out in the world of education. 
Image: Walking on a temple floor in Rishikesh India