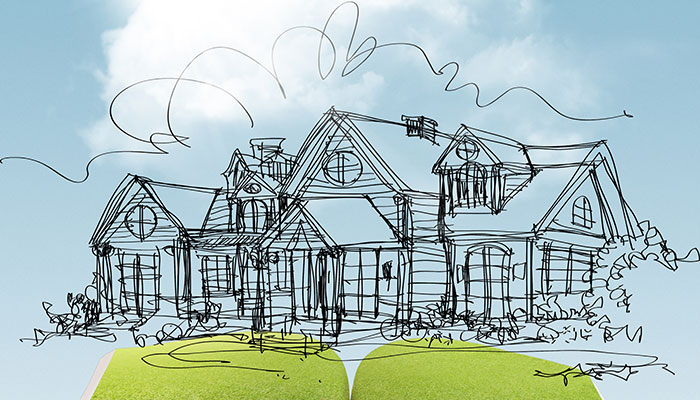 This isn't my typical post, but seeing as I've become a big fan of saving money recently, I wanted to write a post about what I should do with it. Here's my thought process.
1. Education
For a while now I've been thinking about doing my Master's degree — not to become more employable as I'm self employed, but for the sheer joy of learning. I'm now in a position where my website could pay for me, but I'm wondering if it will be worth it. I love learning, which is partly what Thought Brick is about and how I make my money, so putting the money back into doing another degree makes sense to me. My intuition, however, is saying not right now, but a big part of me really wants to go ahead and do it. Maybe this is something for a later date.
2. Houses
Living in London, I can't afford to buy anything more than a one bed property (or a shed) on the outskirts somewhere — at least that's the case right now, so this probably isn't an option, unless I shared the mortgage with someone, but what about a future deposit? What if I wanted to buy a property outside of London in the future? Perhaps I should keep a good chunk of money saved for this. And what about all of these help to buy schemes? Are they really worth it.
I've also considered buying a cheap house I could rent out to students in my hometown Hull, but is Hull a good place to buy property right now? 
On top of this, I also love the idea of buying property abroad and having a beautiful house near a beach somewhere that I could host yoga retreats in and rent out to other yoga teachers throughout the year. I have this idea of buying a cheap house outright, but apparently it's not as simple as it sounds. 
On the plus side, I'm 100% debt free at the moment. I don't even have a credit card. I'm not sure how I feel about being in debt to a mortgage. Is buying a house really a good thing or am I just entertaining this idea because it seems to be something people do. 
3. My yoga teaching
Right now I would say I don't have a business in the traditional sense, because it's just me working independently, but I am self employed with multiple income streams. Could I put more money into my yoga teaching? Sure, I've bought good quality yoga equipment, put quite a bit of money into my yoga teacher trainings, and have definitely invested a lot of my time into my website over the years. But in terms of investing my money in this area, I wouldn't really say I've spent loads of money. 
I can't remember which podcast this was from, but Tim Ferriss was interviewing someone who said something along the lines of not starting a business unless someone asks you to. It was just his opinion but I've really taken this advice on board.
I was initially asked to do couple's yoga at people's homes which now makes up a large part of what I do. More recently, I've been asked by a few different yoga clients about doing yoga retreats abroad, which makes me think I should plan my first magical yoga retreat.
To put on a good retreat, I would definitely have to put down a fairly large sum of money to pay for accommodation, good food etc. And then trust that people will want to come. Instinctively, although this feels slightly out of my comfort zone and usually the thought of planning an event would freak me out, but this really excites me. 
4. Another business idea
I'm going to include this anyway, even if I have just decided not to pursue it. Up until a few days ago, I figured the best use of my money would be to start an internet based business for yoga teachers and people offering services in alternative therapies.
There are a few apps around already that allow you to book personal trainers, yoga teachers etc straight from your phone and have them come over to your house within a few hours. I thought It'd be pretty exciting to create an app and website for 1-1 yoga teachers and other people offering alternative therapies at people's homes.
But, if I'm to listen to the advice from the Tim Ferriss podcast, I should probably ditch this idea because no one has asked me to do it and it would require people to invest A LOT of money in me. Also, do I really care that much about apps? Probably not.
Apart from yoga retreats, no one has asked me to start any other businesses, so unless they do, it leaves me with no other options, other than planning yoga retreats.
5. The stock market
I can already feel my 24 year old self disliking this suggestion. The truth is that I know nothing about this world. It seems hidden — dominated by middle aged men drinking whiskey in dimly lit rooms, making dodgy deals.
The closest I've come to this, is setting up a Fidelity account which I've actually lost £7 on since setting it up in January. Everyone who works there is extremely friendly though. They get 5 stars for customer service even if I'm not entirely sure what the service is. I just know that a direct debit of £50 goes out each month and and then gets invested in a variety of companies. My Dad is a massive fan, and I'm sure I will make some money on it in the future, but would never want to put loads and loads of my money into this.
I'm also not sure if the stock market is for me, because I care about the businesses I would be potentially buying shares in. What if I have shares in something and then discover that company is responsible for destroying large parts of the Amazon rainforest or is paying workers next to nothing to work in horrible conditions. I would have to sell the shares immediately even if I was making a loss. Somebody needs to write the beginners guide for people who are fussy about who they invest in.
6. Misc???
Finally, this leads me to the final category which can include everything I haven't thought of yet. Where else could I invest my money? My brother, for example, just told me about this new feature on Amazon which allows you to sell other people's products and even create your own products really easily and then sell them on Amazon. I'm open to suggestions. I have no idea what else is out there.
Final thoughts
Now I've written out my thoughts, I feel inspired to try a few of them out, but in different stages of my life. It feels clear to me that right now, the best use of my money would be to put it into my yoga business and create my first yoga retreat. Who knows where this will then lead if I do a good job with it.
I'm not expecting this post to get much traffic as it's a bit off topic and Google will probably choose not to rank it, but if you are reading this and have been through a similar thought process or you have any advice on what to or what not to invest in, I'd love to hear our thoughts.