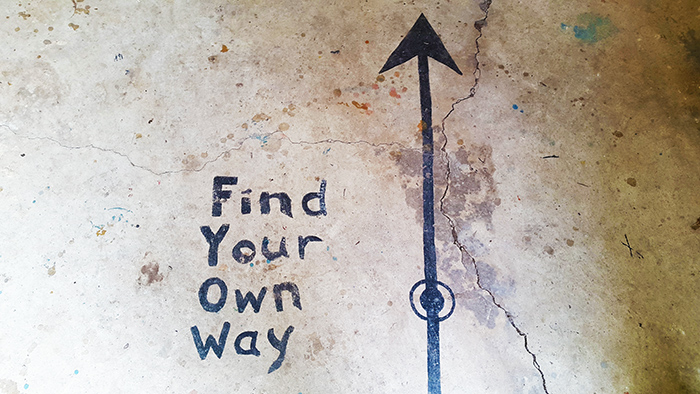 This is a guest blog post written by Alan Bishop
Freedom. Wealth. Fitness
That's what everyone wants and there are a ton of phrases out there in the blogosphere that catch our ears.
"Live your Legend"
"Paid to Exist"
"Live life On Your Own Terms".
"Unconventional strategies for life, work and travel"
Heck I'll even toss in mine for good measure – "Uncover Your Better".
These catchy phrases are all over the internet.  Begging us to take ACTION.
But what stops us?
I've been incredibly fortunate in my life up to this point.  I've got a wonderful wife, two amazing sons, a career that I love, and experiences from over 30 years of living an adventurous life.  
My early wandering days as a 15 year old teenager out on his own led to some bad decisions and some good ones but the most important lesson was that I was an experiential learner – a "Taste, touch and feel" man.  It's the experiences which shape that matter to me.  
My entire working life has been about these experiences and how they impact my life and others – from my experiences in the military, to my experiences as a wilderness guild, to the corporate leadership and training seminars I delivered, and finally to all my television work.  Honouring and learning from theese experience is how I've led the life I want to live.  
Thinking about the path I've been on led me to this list.  These three things are crucial to remember if you truly want to live the life YOU were meant to live.  
Here are the three things you
must not do
if you want to live life on your own terms.
1. Don't believe the hype
Everyone's going to try to sell you everything. The "Take my Seminar Please" guys and gals of the world WANT your money.  They Hype, Hook and then Hang you out to dry. It's a business. It's an Art. It's a Trap.

HYPEsters want your money, your time or your effort.  They don't care about you. It's a quick in and out for them and most of the time it's automated.

Here's a trick – Anyone who has a REAL product will give it to you for free. The people who are real and not HYPEsters will give it (whatever it is) to you if you ask.  Why – Because they want you to be an influencer. They want you to become a raving fan and they want to interact with you. You just have to want it bad enough to connect with them in a meaningful way and let them know.
2. Don't live on someone else's schedule
Pay yourself first.  You might have heard this one before but it's so true.  How can you expect to live life on your terms if someone else is dictating the terms?  It doesn't make sense.

Our bosses, our children, our parents, our friends and our spouses all have needs – this isn't up for debate.  We want to meet those needs. If however, you want to make progress in your life you must start putting yourself ahead in the schedule.

You must make time for the things that are going to propel you to the place you want and need to be.

Get someone else to drive the kids to baseball practice this week and work on your manifesto instead.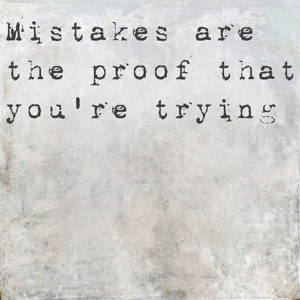 3. Don't forget to fail
Every adversity, every failure, every heartache carries with it the seed on an equal or greater benefit – Napoleon Hill 
Success is great but failure is definitely under rated.

I'm not saying you go into any venture with the intention of failing.  What I am saying, is that the act of "DOING" and doing OFTEN, will produce some failures

The insight, experience and battle scars you gain from failing only give you more strength and wisdom the next time you start down a new path.
Living life on your own terms isn't going to go away.  It's firmly entrenched in the zeitgeist of today. You're success however in living that life is only going to get better if you take charge of those actions that propel you towards that life.
STOP believing the Hype
STOP being a slave to others schedules
STOP being afraid to fail.
The quicker you stop doing those three things, the faster you'll start living life on your terms.
Do you have a fourth thing? Leave your fourth reason in the comments below.
This is a guest blog post written by Alan Bishop.
You can check out his blog at The365Effect where he's giving away a free 30-day guide of small daily actions, featuring "eye opening insights into your individual behaviour patterns, fears and ability to make positive change in your life."
Photo by Clare Hudson. Taken in Rishikesh India