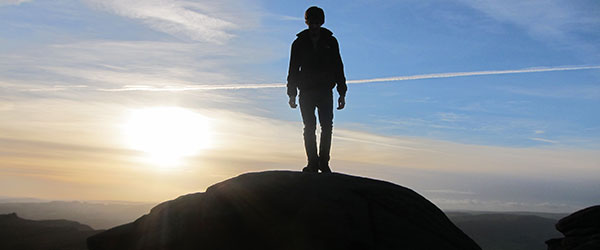 If you're into yoga and meditation and you'd like to practise in India, then the process of finding the right teacher, guru or ashram in India can be a daunting process. Do you choose an ashram in India before you go or wait until you arrive in India? When does an ashram become a cult? What makes a good yoga/ meditation teacher?
The Lonely Planet and Rough Guides list lots of ashrams in India, but it's difficult to get an idea of where to go. Similarly, although there are many 'ashram experience' posts online, many people choose not to mention the name of the ashram where they stayed — I'm not sure why.
Ashram anonymity
Perhaps it's because they don't want to mislead people or attract the supposed 'wrong' kinds of people to a place of spirituality. Also, when it comes to yoga and meditation, everyone's experiences are different so an ashram that works for one person might not work for someone else. Also,  the book Eat, Pray, Love springs to mind. Imagine what might have happened to the ashram if Elizabeth Gilbert had written the name of it in the book — it would have been inundated with tourists which would have probably changed the whole experience of it.
I still think there's a lot of mystery and secrecy centered around ashrams, meditation and spirituality. Many people believe that when you're looking for a meditation/ spiritual teacher, the right one will find you or you will stumble across them, so you won't see excessive advertising anywhere. I like this idea, but I have no idea why people wouldn't want to share their ashram experiences with others. Providing you state that it's your experience, then others will be able to make their own minds up.
Ashram experience
Last year I wrote a guest article for yoga.in about my ashram experience at the Sivananda Meenakshi ashram in Tamil Nadu. If you'd like to practise yoga and meditation in English, then you might like this ashram — it caters for beginners through to advanced and you can also do your yoga teacher training there.
Find an ashram in India with yoga.in
Alternatively, yoga.in is probably one of the best resources there is for finding an ashram, yoga teacher training course or any decent yoga, meditation or spiritual teacher in India. So, if you're clutching at straws and have no idea where to go, this site is probably your best bet.
Photography: Mike Hudson