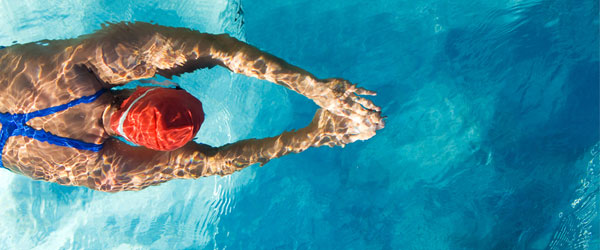 What is success? In the distant sea-sick days of career ambition, I lived and breathed success.  Problem was I never stopped to ask myself precisely what form that success should take.  Never having excelled at school, I had time to make up.
All those hours doing my art work when mum thought I was practising my mental arithmetic!  My siblings sailed into A grades on righteous waters;  I rowed seemingly insurmountable waves.  What to do?  Work like hell once I'd got the knack of studying.  Study?  I want that.  Success?  I want that.  I was a woman possessed!
And in the midst of career progression I could see land!  It came in the form of an American, name of Lou Tice who wrote a screed:  Investment in Excellence.  Tice's course was designed to liberate mainly business people, but it was for anyone who wanted to get somewhere , put aside excuses and accept wholeheartedly that life can be a shark!  He said ' What are you going to do about YOU?'
My life has moved on:  ambition has left me;  the desire to get promotion has left me.  The wince making padded career shoulders and clicky heels have left me.   I admit that with the all consuming  desire to bring about my goal, I forgot to ask myself:  is this goal in alignment with others' needs around me?  Is this what I really really want?  How will I feel in the long run ? How will it affect that all too precious time when I want to … well, not do anything really.
Do I remember  anything of Investment in Excellence?  Luckily, I do.  The go-get-that-goal-now  feelings have left me but the learning hasn't .  I like Tice's affirmations explanation: when we affirm a goal we want, we don't say 'I will..' but 'I am..'  This means that we currently visualise ourselves behaving successfully.
For example, a goal of mine is to swim a mile ( sixty-four lengths )  in fifty minutes.  First I visualise myself energetically swimming a mile! Second, I visualise completing that mile in a much shorter time and when I am swimming I say to myself that I am completing in fifty minutes in this session.  And it's working!
Now I get it: our affirmations need to be exact, concrete, achievable.  The notion of 'success' is too vague.
We need to describe to ourselves our affirmations in the present tense.  Statements like 'tomorrow…' or ' in six months' time…' create pictures which detach us from the behavioural change we want to experience now.  We need to feel that the change is happening this minute.
Anyone who can put a picture in their mind can imagine because that's all imagination really is and for me it's something I have never grown out of since childhood;  I value that in myself.
So I swim, knock the minutes off and soon I will achieve my goal because in a sense I already have!
By Joan Hudson, artist