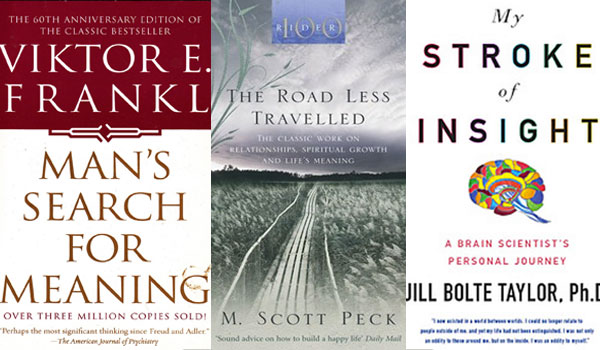 Over the last 10 years I've been an avid read of self development books covering all topics from relationships to spirituality and meditation. I actually put off writing this article for a long time because I kept and continue to find books that really blow my mind. So, in no particular order, here's my list of 5 of the most mind blowing self development books I've read.
1. The Road Less Travelled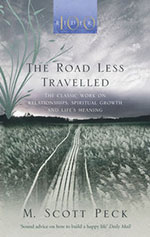 "The granddaddy of self-help manuals and among the wiser of them" — The Times
I read the Road Less Travelled this year and found it a relief to read. Scott Peck, psychiatrist and author of the book has such a refreshing and objective tone of voice you can't help but listen to him. It;s written in such a gentle, non preachy tone there's also a lot of space to think and really make your own mind up here.
This book covers everything from falling in love to dreams and spirituality. If you're faced with a difficult decision, you're confused about relationships, religion, life in general, this is one of the best personal development books on any of the above. It's certainly had a profound impact on my life.
2. Man's Search for Meaning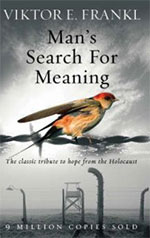 I first read this book whilst sat doing a job I didn't particularly enjoy over six years ago after my boss was reading it at his desk. It doesn't take long to get through but it has to be one of the most profound and inspiring self development books I've ever read. Psychologist and psychiatrist, Viktor E Frankl, who wrote Man's Search for Meaning spent several years trapped in a concentration camp during WW2.
Whilst inside, Frankl discovered that everything can be taken from a person apart from the freedom to choose an attitude or mindset in any given situation. He observed that the ability to do this was in many cases the difference between those who survived and those who didn't.
If you only read one book off this list, make it this one — there's no one, regardless of what you're into — that that book doesn't apply to.
3. The Biology of Belief: Unleashing the Power of Consciousness, Matter & Miracles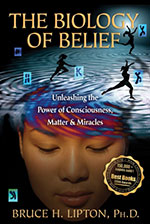 Written by cell biologist Bruce Lipton, The Biology of Belief, shows us (in plain but funny and engaging English) that our genes and DNA do not necessarily control our biology. Instead, Lipton argues that DNA is controlled by signals from outside the cells, including our thoughts.
This is essentially a book about mind over matter, but with science to back up what can can sometimes be perceived as a fluffy concept. It also goes into the new science of epigenetics — again explained in language for the non scientists amongst us.
4. Think and Grow Rich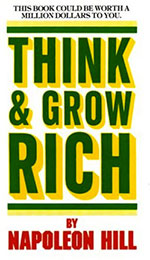 Let's just say that this book hasn't made me into a millionaire (yet!) but it did change my attitude towards money and help me to earn almost double what I was making.
I'd put off reading this book for years thinking it sounded really shallow. How wrong could I be?
There's a reason this book is one of the most important self personal development books of the last century — it works — that's if you're willing to read it with an open mind and apply the knowledge.
5. My Stroke of Insight
Neouroanatomist, Jill Bolte Taylor suffered a stroke at only 37. This is her book detailing her recovery and observation of what was going on in her head from the time of the stroke to her full recovery. She lost the ability to write, see clearly defined objects, perceive depth, walk, talk and recall her past.
In eight years she managed to make a full recovery. This is another book about mind over matter, the healing process and what having the stroke taught her about the world we live in and how our brains are really wired.
6. Are you the one for me?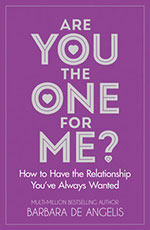 This was perhaps one of the first self development books I ever read over 10 years ago. Written by relationship expert, Barbara de Angelis, Are you the one for me? helps you to realise and understand relationship patterns, which type of relationships do and don't work, ways of communicating, and much more.
I read the whole book in a day and had tears in my eyes by the end. However, you can dip in and out of it, selecting only chapters that are relevant to you at a particular time. Don't let the title deceive you — it's not about the concept of 'The One' — it's more a practical but engaging manual on everything to do with relationships.
7. The Secret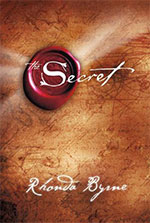 Once you get past the slightly 'airy fairy' tone the Secret is written in, it's a book that could possibly change your life if you apply the knowledge. Whether you want to label the concept 'The law of attraction' or not, this is a book all about the power of our thoughts and emotions and 'like attracting like'.
I did several law of attraction experiments after I'd read this book and pretty much everything I tried to manifest using my thoughts materialised. It's one of those things — whether you believe in the law of attraction or not — there's no harm in giving it a go. You've probably got more to lose from not doing it than by doing it — just my thoughts though. Feel free to disagree.
So, there you go — I feel slightly uneasy ending this post because I know there's going to be another amazing personal development book just around the corner, but there's no denying, that these 7 are pretty special and I hope you find them useful whichever ones you decide to read — if not them all. Thanks for taking the time to read this post and happy reading.
If you enjoyed this article, please share it and support ThoughtBrick by liking our Facebook page and subscribing to get ThoughtBrick updates.