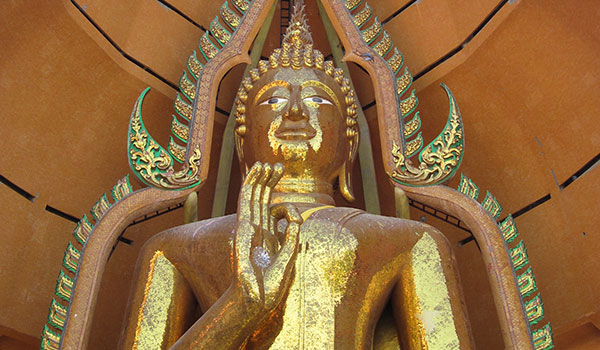 Meditation has been used for centuries to still the mind and help people find inner peace, tranquillity, and a greater connection with their deeper selves.
The health benefits of regular practice for the general population of all ages are also well-known, but could people with autism be helped by it? Recent research in this area has increasingly shown some useful benefits to children and adults with this condition.
Autism is a life-long neuro-developmental disability that affects people in many areas of their lives, including how they relate to others, the understanding of emotions, and processing of sensory and other information. It is a spectrum condition — symptoms vary from mild in some individuals to severe in others — and those on the more acute end of this huge sweep of symptoms struggle to understand their world.
Autistic children, in particular, often experience sensory 'overload', a heightened sensitivity to sounds and touch, amongst other things. They typically lack the ability to filter these senses, the normal 'emotional thermostat' that regulates how one feels, and as a result often live with high levels of stress and anxiety.
In an effort to embrace more non-drug approaches for these difficult symptoms in those with mild to moderate autism, and as part of a positive shift toward more inner-directed approaches to dealing with them, Transcendental and Mindfulness meditation, amongst other therapies, have begun to emerge and make their presence felt in mainstream treatment — with different degrees of applied research into each one and varying levels of success.
In the same way that the immediate environment of autistic children needs to be adapted in order to reduce over-stimulation and decrease anxiety, these techniques have been modified specifically for their use and the benefit of adults too. Transcendental meditation has only recently been introduced to those on the autistic spectrum and the benefits have not been firmly established, much of the results and successes being mainly anecdotal.
Research showing positive results with people suffering from Post Traumatic Stress Disorder; for example, in settling the sympathetic nervous system and reducing reactivity to stimuli has given weight to the view that it could start to be seen as a form of practice with potential to be used with those on the higher-functioning end of the spectrum. Dr David Black, Director of the Centre for Autism Assessment and Treatment observed that it appears to reduce stress and anxiety, making it easier for people to try new and unknown things with less nervousness.
In contrast to Transcendental meditation, Mindfulness meditation and mindfulness-based stress reduction techniques have demonstrated far more success in helping those with moderate or mild autism and other, related conditions. It seems to be particularly good because such an approach is more focused on helping the individual to deal more effectively with their difficulties rather than as a 'treatment' for them, acknowledging that autism is not a 'problem' to be 'fixed'. In the last few years these approaches have been developed and modified into a positive and useful tool.
Cutting edge meditation research using MRI imaging have shown that those with high-functioning autism who regularly mediated in this way had a greater response to emotional stimuli in the portion of the brain that responds to emotions. The same imaging tools have been used to study the brains of meditating monks during their practice, and discovered that meditation stimulates  parts of the brain associated with empathy, amongst other things. As these are areas which some of those on the spectrum struggle with, it does seem that this is ideally suited to them.
It can be seen then that the practice of Mindfulness meditation, in particular, may provide unique benefits that go hand in hand with creating the appropriate non-stimulating environment for those on the autistic spectrum, especially children and young people. It can help them  regulate emotions and build skills to cope with their unique challenges. The hope amongst many is that it will become firmly established as a mainstay of support for a wide range of individuals with a breadth of different special needs.
If you found this article useful, please share it and support ThoughtBrick by liking our Facebook page and joining our mailing list.