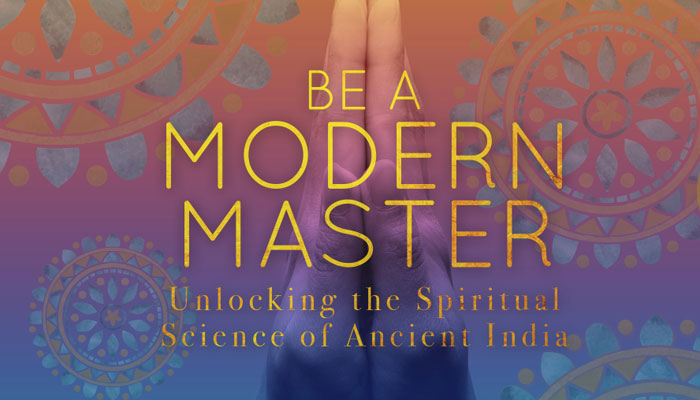 A few weeks ago I started Deborah King's course, Being a Modern Master which involves meditating twice a day for 20 minutes each time using a mantra. There's more to it than this, but I wanted to write about some of my initial thoughts as meditating twice a day in this way with a mantra is completely new to me. I'm still practising the Wim Hof Method alongside yoga, but my usual meditation practice of focusing on my breath and letting my awareness rest on the space between my eyes has now changed.
Over the years, I've tried quite a few meditations — from Vipassana to Reiki Tummo and Yoga Nidra etc, which in many ways goes against what many long time meditators might say — and that's stick to just the one practice. Maybe, though I just haven't found a daily practise I love enough to stick to long term?
My teacher used to say — try out a technique for a year and see how it feels and then decide whether it's something you want to continue with.
Are we wrong to say all meditations lead to the same place?
since starting my mantra meditation, I'm wondering if I've been missing the point entirely. By saying all meditations lead to the same place might imply that I'm somehow emphasising the ending over everything else or suggesting that everything unique to that particular meditation practice doesn't really count.
If I've learnt anything from experimenting with different meditative practices, it's that I don't think anything I've practised is superior or inferior in anyway — but they have all been vastly different. For example, Vipassana and mantra meditation — the two feel like almost entirely different practices. I find this really fascinating.
It's probably going to sound like a massive cliche but imagine two people walking around the world in two completely different directions and then someone else saying at the end — your trips were just the same because you ended up at the same place in the end. You'd probably feel really annoyed. This might be true, but it dismisses the huge bit in between and seems kind of disrespectful to the two people who have probably been on two incredible but entirely different adventures.
Is there power in a mantra or could it be any word?
In the past I have tried to meditate using the mantra Aum and also using other words I've put together, and I think because I have used repetition before in meditation, I was expecting it to be the same. However, I can't tell you what my mantra is, but I can tell you that meditating with it has been an entirely different experience to repeating Aum.
I have no idea why, and I'm not going to give it too much thought — it's just different. With this meditation, I often go into some sort of a deep trance that I can't quite explain. I'm not lost in thoughts, but I'll often disappear from my mantra only to return thinking where did I just go?
This even happened as I meditated on the train yesterday evening where lots of people were talking, which is something completely new to me. Also, with this mantra, I will often feel energy rising up to my head, making me feel incredibly light.
If you'd have asked me a year ago whether mantras had power I probably would have been a bit skeptical, thinking any word would have the same effect, but right now, I have no idea how to logically explain why using the mantra Deborah has given to the people of this course is so different.
Final thoughts
It's only been a week, but this practice has so far taught me to be more humble, making me realise how very little I know about meditation and for that I'm grateful. I've been shown an entirely new approach to meditation which I believe I will be continuing with for a long time.
I'm only at the start of this course, but so far, I'm really enjoying it and can't wait to see how the rest will unfold.
You can find out more about Deborah's Be a Modern Master course here
Finally, I am  Be a Modern Master affiliate, which means if you buy the course through my site, I will make a commission.