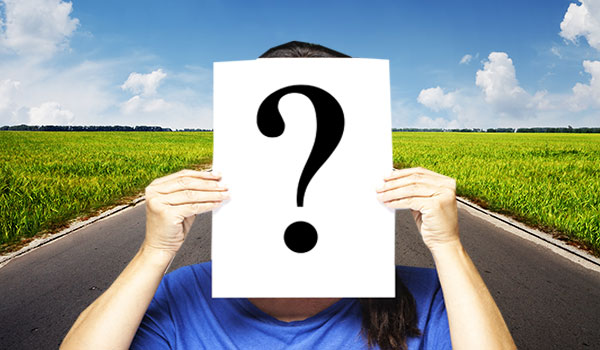 Today was weekend no 2 of my 1 year meditation teacher training course and although we didn't exactly talk in depth about authenticity (today's session was all about the anatomy of the brain), the subject kept springing into my mind for brief moments.
Admitting that you don't have all the answers
For example, I respected it when either of my teachers admitted to not knowing something. There were no attempts to waffle and make answers up. I think when you know your subject well, you feel comfortable enough to admit that you don't have all the answers.
"The more you know, the less you understand". ― Lao-Tse
I'm only four days into the course, and already I feel like I've learnt so much, but at the same time, I can't help but feel like a bit of a fraud. I have this whole website dedicated to meditation, spirituality and personal development, yet the more I read and learn, the more I'm like "Whoa — I know so little". I'm seeking comfort in the following quote.
"The only true wisdom is in knowing you know nothing." ― Socrates
Because I'm one of the youngest, if not the youngest on the course, there's a part of me that thinks I'm too young, naive or inexperienced to be writing, studying or even teaching meditation in any depth, but I have to keep reminding myself that this stuff doesn't come with an age restriction and anyway, does age really matter?
Everyone thinks they're right
As I continue to meditate and also read lots of different books on consciousness, spirituality and meditation, I've come to the conclusion that everyone thinks they're right. I've noticed with my own writing on ThoughtBrick  — with some of the articles I've often felt that I have to be very sure of myself. For example, very assertively stating that this is how you practice Tummo, or providing a set of instructions I found from a book etc.
In reality though, when it comes to meditation and people's own spiritual journey's, there is no set map to follow. What works for one person might not work for another. With this in mind, I guess it makes teaching meditation a hard task. Do you give very specific instructions? Do you tune in to each individual and only give one to one sessions? Do you just teach or write about stuff you practice or are interested in, or do you try to branch out?
When I first started practising yoga at 15, for example, I was mainly interested in the physical side of it. After practising gymnastics prior to this for five years, it seemed like a natural progression — plus I enjoyed how practising the yoga asanas felt. I always felt lighter and more relaxed afterwards. Gradually, my practice turned more meditative. However, initially, I don't think there was anything wrong with me practising yoga just for flexibility because it did make me feel great too.
When I'm learning something or want a message to really sink in, I find the most therapeutic way to remember and absorb the information is to write — which is one of the purposes of ThoughtBrick. Just as much as I enjoy sharing information etc with other people, this website is also for my own personal development and to help me get my head around a lot of stuff that, quite frankly, I'm a bit baffled by.
The Road Less Travelled
Coincidentally, as I come to the end of the book I'm currently reading,'The Road Less Travelled', I just read a few paragraphs that were so balanced and objectively written, I had to include them in this article.
Excerpt from the Road Less Travelled by Scott Peck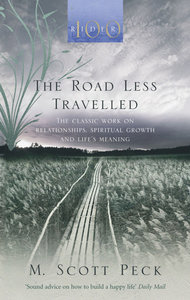 "For the journey of spiritual growth requires courage and initiative and independence of thought and action. While the words of the prophets and the assistance of grace are available, the journey must still be travelled alone. No teacher can carry you there. There are no preset formulas. Rituals are only learning aids, they are not the learning. Eating organic food, saying five Hail Marys before breakfast, praying facing east or west, or going to church on Sunday will not take you to your destination. No words can be said, no teaching can be taught that will relieve spiritual travellers from the necessity of picking their own ways, working out with effort and anxiety their own paths through the unique circumstances of their own lives toward the identification of their individual selves with God."*
*I interpret God here to mean anything from a personal God, religious God, spirituality, higher forces…
At this stage, I can only be a bit sceptical of people who claim to have all the answers, especially when it comes to discussions centering around spirituality. I'm fully open to learning — but scepticism in small doses is healthy (I feel) — if not necessary.
If you found this article useful, please share it and support ThoughtBrick by liking our Facebook page and subscribing to get ThoughtBrick updates.