The other week, I was at glastonbury Festival and although I included this image in my Glastonbury Festival 2014 — My top 10 highlights post, and most recent newsletter, I feel that it deserves to be a post in its own right.
Please share if you agree.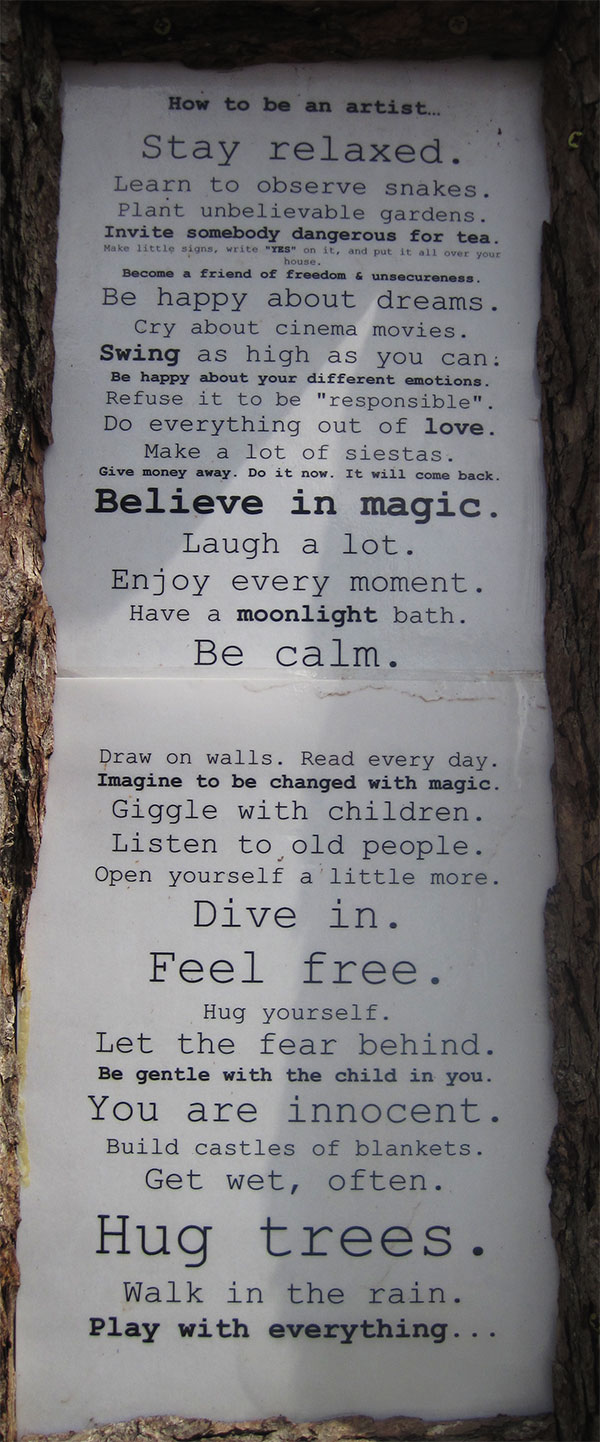 If you'd like to get more words like these, pictures to make you smile, or you'd just like to be friends, just key in your email under 'Stay in touch' to your right for thoughtful emails every 2-3 weeks.
P.S. Thank you again to whoever wrote this — I'd love to credit you.