The Wall – pushing through the dreaded plateau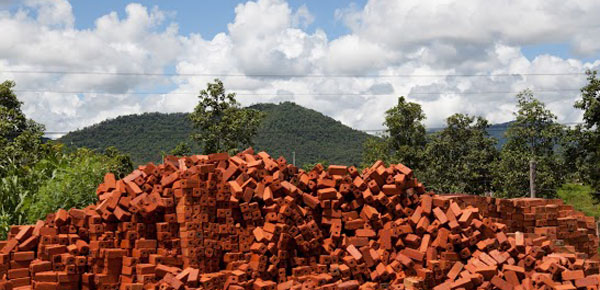 We have all been there.
You are motoring along in life, everything is going swimmingly and it shouldn't be long now before you become the success that you have always imagined your future self to be. But before you know it the wheels fall off and you're up to your neck in the deepest of waters. You lose all your momentum and your performance hits a plateau, and in some cases can even experience a decline.
Welcome. You have just crashed headfirst into The Wall. So what now? Mope around feeling sorry for yourself? Count your losses and face up to defeat? Not on this watch. The important thing here is to acknowledge the situation, then do whatever is required to get things back on track and push on through to the next level.
In order for us to take positive steps forward during a plateau or decline in performance, it will help for us to first understand why we do go through such cycles of productivity followed by periods of demotivation, and in the 1960s, psychologists Paul Fitts and Michael Posner set out to do exactly that. They discuss this in their book Human Performance by defining three key stages.
Stage 1 – the cognitive phase
This is where we first embark on something new whether that be acquiring a new skill, seeking out a new opportunity or taking on a fresh challenge. This phase is adrenaline filled as we figure out strategies and take risks in order to develop energy and momentum that will drive us forward. We also make the most amount of mistakes in this phase as part of the natural learning process.
Stage 2 – the associative phase
By this stage we are becoming more accomplished and competent at what we are doing, and making fewer mistakes as we become more knowledgeable in our activity. We are filled with motivation and excitement at the prospect of becoming an expert in our field. This phase generates the most positivity in carrying out our work and attitude towards it.
Final stage – the autonomous phase
We have now progressed to a level where the activity has become second nature to us and we can carry out tasks without too much exertion. We have become functional and this is where monotony and boredom can set in, and hence our performance arrives at a plateau because we no longer feel like we are learning or moving forward. There is little or no stimulation left in the activity.
By being aware of these phases we can raise better clarity of our own situation and prepare much better for when we do hit a plateau, or prepare so well that we have contingency in place before we even reach it in the first place, and rather than treating the three stages as a linear process we need to treat them as a cycle so that we are in a constant phase of renewal and positivity. Although our main priority may be to create momentum in our activity, it's easy to get so caught up in it all that we need to practice taking the occasional step back, to reflect on where we are and take the necessary steps to refresh our situation.
But sometimes even the best of preparations won't stop The Wall from rearing its ugly head and bring proceedings to a sudden halt. Sometimes it just appears out of nowhere and we can find no logical reason as to why we have arrived here.
Our minds and bodies are highly complex and complicated things and we can't always be in control of how they want to behave so we have to let it be and not waste valuable energy on trying to figure out "Why?", but what we definitely don't do is avoid the issue altogether in the hope that it will pass. We need to be in full acceptance and fully aware. This is no time for cowering away and curling up into a ball.
Now is the time to show grit, to stand tall and maintain complete confidence in your ability to confront the wall head on in order to push through it and power on to the next episode of your journey.
What we must never tell ourselves is that this is as far as we can come, that this is the limit of our capabilities. No way. There is always another level, it's just having the confidence and self-belief to realise this and take the necessary actions to discover it.
"The Wall" is one of the greatest mental challenges that you will face on your journey to success, and you won't just face it once or twice, you will face it over and over again, but the more you face up to it and successfully push on through, the stronger your mindset will become to remain positive, and before you know it will be completely unshakeable and nothing will be mighty enough to stand in your path, not even The Wall.
Written by Jat Dhonsi
Photography by Dominic Eve
Share ♥
Tagged motivation, productivity, success