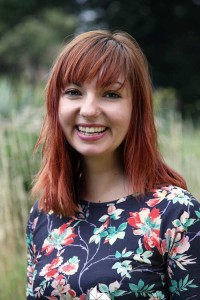 Hi, I'm Clare Hudson, and I'm a 500 hour qualified yoga and meditation teacher based in London. I specialise in 1-1 and small group yoga and meditation sessions — tailored to suit you and your lifestyle, from the comfort of your home.
What you can expect
Yoga sessions last 60 minutes and will be tailored to suit your unique requirements, but will typically include yoga, breathing exercises and guided meditations, depending on what interests you.
If you do not have a mat, I can bring a manduka environmentally friendly mat for you to borrow along with props if required.
I'm creative, intuitive and practical in my approach and draw my knowledge from a vast range of techniques including but not limited to the following:
Themed sessions — In addition to different styles of yoga, I am more than happy to create specifically themed sessions such as hip opening, heart opening, yoga for greater back flexibility…
Traditional hatha yoga — I will typically start all beginners (unless there's another style you prefer) with traditional Hatha yoga, which tends to be slower than Vinyasa flow styles. Slowing the practice down will enable you to get a better understanding of what all the yoga postures (asanas) are about and enable you to get into correct alignment and feel more confident in your ability.
Vinyasa flow yoga — With time, we can get more creative with your yoga practice, connecting the yoga poses seamlessly so they create fluid movement that flows in harmony with the breath.
Yoga asanas for fitness — Drawing on my experience of gymnastics and my first yoga diploma accredited with the Register of Exercise Professionals, these sessions are more goal orientated and focus on building strength, flexibility and overall fitness.
Pranayama, bandhas and breathing exercises — There are dozens of pranayama and breathing exercises you can practise in yoga that will help to build heat in the body, create balance and/ or relieve stress. After six months of consistent practice, we can start to incorporate bandhas into your practice if you would like to learn.
Yoga Nidra & meditation  — Depending on your preferences, sessions could include mindful body scanning, yoga nidra, and chakra and grounding meditations, typically at the end of a yoga asana session.
Testimonials
We are a couple and Clare is our personal Yoga and meditation teacher. These are our very first steps in Yoga and we think that we were extremely lucky to meet Clare. Most of all we value her personal approach where she makes an effort to understand what the student is looking for and help find his/her path in Yoga and guide them through it.  Clare would happily share her knowledge and experience and provide a gentle way into the new practices or provide advice on improving on already learned techniques; for instance, I (Oleg) unsuccessfully tried the headstand before but with Clare's guidance I did it from the first attempt). — Olga and Oleg

Having suffered from a bad back for a number of years, I asked Clare about working out a yoga program for me . After an initial consultation, she found out what would be best for me — someone with half an hour in the morning — to get my back moving and ready for the day. After a month I can honestly say my back feels a lot better and I Can't recommend Clare enough to anyone. She has a lovely charming manner about her, and it's always nice to see her. — Rob Ainsworth.
About my yoga practice
I first tried yoga in 2001, after practising gymnastics for six years. What started as a physical practice to maintain flexibility, led me to fall in love with the practice and explore yoga on a much deeper level and developing a regular meditation practice. 
Over the years, I've tried a variety of different styles of yoga which include Sivananda, Ashtanga vinyasa, and more restorative styles of yoga. I've also been to India multiple times over the last decade to practise and study yoga in Kerala, a Sivananda yoga ashram in Tamil Nadu and more recently, the holy town of Rishikesh, to complete my advanced 500 hour Yoga Alliance certification.
In addition to yoga, I have a degree in Fine Art and I enjoy making yoga inspired art prints which are available on my Etsy shop, Yoga Spirit Art.
Why practise yoga and meditation?
Relax and reduce stress in your day to day life

Become stronger, fitter and more flexible

Become more in tune with your body and mind

Feel more energised

Sleep more peacefully

Reach your edge and greater potential in life
What will it cost me?
The prices listed are for 60 minute sessions and the price is the same for two people sharing.
One session: £60

Package of 6 classes: £54 per session (10% discount)
Package of 8 classes: £50 per session (15% discount)
Which locations do I cover?
South-west London, central London and surrounding areas.
Courses and qualifications
How do I book?
Send me a message below or or email me at clare@thoughtbrick.com to find out more and we can take it from there. 
Namaste.