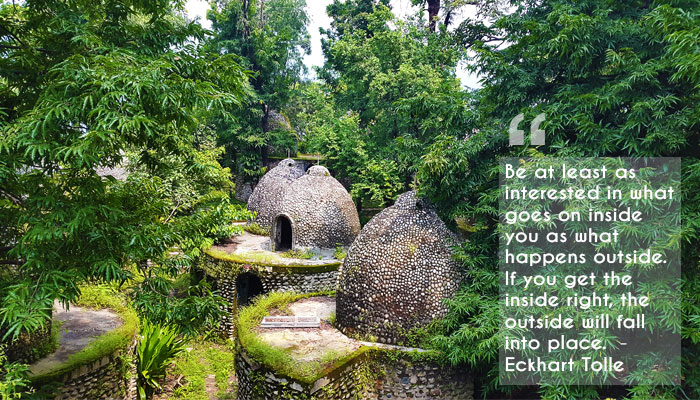 In western culture, we often need a goal or a concrete reason to do something, so often when you see yoga or meditation workshops advertised, there will be some solid benefits included like reducing stress, becoming fitter, sleeping better…
I even have some benefits listed to advertise my own yoga sessions. Is it, however, misleading to write about some of these benefits? Are they going to get misinterpreted as the sole purpose of practising yoga or meditation when originally these things might have just been nice side effects?
Then again, we're living in a completely different time. Our needs are different and stress is a real problem, so why not make this the goal?
Misinterpreting outcomes with goals
Yoga takes you into the present moment, the only place where life exists. — Anonymous
One of the most beautiful things about having a yoga or meditation practice is that you will be given many wonderful gifts along the way, which could include having your stress reduced, sleeping better, feeling more clear headed…
These things, however, will happen naturally with a regular practice, without you focusing on them as goals.
I realise that it's so embedded in our culture to have goals or be working towards something, and this is definitely not a bad thing. However, during your asana or meditation practice, perhaps try to let go of wanting to achieve something, or striving to reach a certain state — especially if you're already pretty driven in your day-to-day life.
I'm writing this because for years, I did get caught up in trying to get back to particular blissful states in meditation. The same can be said for asanas — just when you think you've mastered an asana, you practice it one day, and you just can't do it, and that's totally OK.
If anything, it's a good thing because it acts as a gentle reminder to approach each meditation and asana practice with what Zen Buddhists call a 'beginner's mindset' (Zen Mind beginner's Mind is a really good book).This means having no preconceptions or judgements, which admittedly is much easier said than done.
So, with this one, I believe it's OK to have a goal in mind, but drop it when you practice, and see these goals more as outcomes, and you could get a lot more out of your practice.
Are we just skimming the surface with yoga and meditation practices?
Yoga is the perfect opportunity to be curious about who you are. – Jason Crandell
I'm the first to put my hand up and say that I have no issue with yoga asanas being practised for physical purposes or people taking up certain meditation practices to help reduce stress, or just to make them feel good.
However, to think that yoga is nothing more than just an ancient form of physical exercise or meditation just a way to relax, is misleading — because, it can, if you want to to — be so much more. To refer to yoga and meditation only as these things is perhaps diluting them. 
The thing is, past a surface level, practising yoga and meditation is an inward experience that will differ from person to person. It becomes something quite abstract, that's hard to put into words. 
Yoga as just asana practice
The success of Yoga does not lie in the ability to perform postures but in how it positively changes the way we live our life and our relationships. – T.K.V. Desikachar
Over the last year or so, I've been photographed in yoga asanas and I'll post photos on Instagram of myself in a particular asana. However, although asana practice is still a part of yoga, is emphasising the asana part misleading? Or perhaps from now on, asana practice would be a better name? Or maybe none of this matters and it's not worth focusing on minor details.
So, what is the point of yoga and meditation?
Between stimulus and response there is a space. In that space is our power to choose our response. In our response lies our growth and our freedom. – Viktor E. Frankl
So, what is the point of yoga and meditation? This is for you to define, and a whole new article. Find what feels right for you. Stop what doesn't intuitively feel right and practise from the heart.
Perhaps also extend your yoga and meditation practices beyond the mat or meditation cushion — practising awareness in all parts of your life, and listening more to your intention behind your actions.
Yoga is not about self improvement. It's about self acceptance. – Gurmukh Kaur Khalsa
Feel free to share your thoughts and insights. I'd love to hear them.