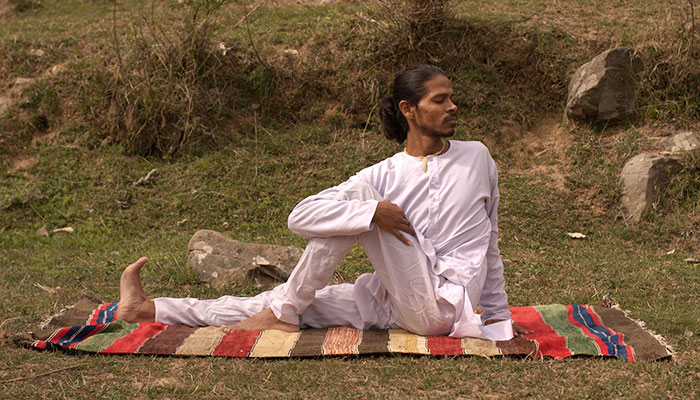 This is a guest blog post by Kosta Miachin
Sometimes simply sharing loving kindness is the best yoga practice we can do. —  Kosta Miachin
Let's start by taking apart that question. What is a "real" yoga experience?  A real yoga experience is anytime you commit yourself to your breath and your practice. Yoga can happen anywhere from a workshop to practicing your breathing when you have anxiety on an airplane.  Sometimes simply sharing loving kindness is the best yoga practice we can do.  
We have to admit though that it's easy to get distracted from our practice, even when you're sitting in the middle of class. If you find that you've hit a plateau with your practice and are looking to shake things up, of course going on a yoga retreat or visiting an ashram in India can be incredibly rewarding. Traveling in general is a great way to connect to the world, live in the moment, and challenge yourself to get outside of your comfort zone, all important parts of your yoga practice. By visiting India, I was able to connect with the rich cultural tradition that surrounds yoga, while meeting fellow yogis from across the world helped me to see the similarities in all people.   
If it were true that you have to go to India for a real yoga experience, legendary yogis like Paramahansa Yoganada wouldn't have taken the trouble to bring their spiritual practices to the rest of the world. If you have the freedom to visit India, you should.  Volunteer opportunities, visiting ashrams & temples, and appreciating the natural splendor are all great ways to use the beauty of India to deepen your practice. Unfortunately, for many of us, getting to India right now probably isn't an option. If you're craving an addition to your practice, there are some other options.  
Countless gurus and yogis have left India to build meditation centers and ashrams all over the world.  There may very well be an ashram in your area. Many are designed according to Indian architecture, only serve Indian food, and host yogic choirs, so if you're looking for a cultural immersion, you can still experience that without flying to India. I visited an ashram in the middle of a protected forest in Florida where I was able to eat local organic produce, visit an Ayurvedic spa, and swim in natural springs.  Spending a few days committed to my wellness and exploring nature was definitely real enough for me, even after visiting India.  
Today teachers from India are still committed to sharing their spirituality with the world. One of your yoga inspirations might be traveling on a speaking tour near you. Local Hindu temples and Indian grocery stores usually have information about retreats, speakers, meditation groups, and cultural events. Check out the Hare Krishna society in your area for music, meditation, and cheap, or even free, Indian vegetarian food. Attending an interesting event can be a fun opportunity to reinvigorate your practice and develop your community of conscious yogis.  
Be sure to visit your yoga studio's events page to see if they're hosting any retreats or workshops soon. A weekend workshop might be just what you need to break through with your practice. Some studios run retreats to beautiful destinations, while others hold their events more locally so you can decide what you're looking for depending on your budget. You could also shake things up by experimenting with different kinds of yoga. If the weather is nice, try paddle board yoga at the beach, or take an aerial yoga class for an artistic experience.  
It may be tempting to romanticize the culture and sights of India, but yoga teaches us to experience the moment and appreciate all that we have. Take some time to get in touch with the beauty that surrounds you by going for a hike or practicing yoga outside.  Gratitude is one of the most important aspects of your practice. Start doing volunteer work in your area to share your gratitude and connect to the compassionate side of yoga.
If you still feel like you need to get away, check out yoga resorts around the world; you might be able to find an incredible location not too far from where you live. These resorts often host world renowned teachers and all kinds of events. Spending some time unwinding at a yoga resort is a great way to develop your network of yogis from around the world, whether for a sense of community or to expand your business. Many yoga studios also host international volunteer trips, another great chance to put yoga into real life practice and experience a different part of the world.  
Of course spending a few days or even a few months completely dedicated to your yoga practice in India can be a transformative and moving experience. Facing the magnificence of the natural beauty of India is a spiritual experience in and of itself. But if going to India isn't a feasible option for you, there are other ways to spend some time focusing on your practice and having fun.  Don't give in to the pressure to define your yoga experience by someone else's standards. Social media may make it look like yoga should be glamorous, but if your practice consists of a mat on your bedroom floor and nothing else, you're still doing it right as long as you're breathing.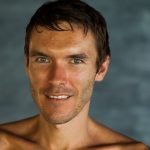 Written by Kosta Miachin
Kosta Miachin is the creator of VIKASA Yoga method – a unique, challenging and effective approach to yoga. He is also the founder of VIKASA Yoga Academy. You can find him online at Vikasa Yoga