"Ganga Aarti is a time in which we break free from the normal stresses and strains of everyday life and gather together in joy, reverence and peace." — Mother Divine 
Last Sunday evening I went to a devotional non religious ritual on the Ganges at Parmarth Niketan Ashram as the sun was setting, which was such a powerful and emotional experience. The ritual which is called Ganga Aarti happens every evening in Rishikesh and is about showing gratitude to the Holy River Ganges.
If you want to read more about the ceremony, this article goes into a lot more detail: The Ganga Aarti at Parmarth Niketan Rishikesh. I went to the Aarti without knowing much about it — but in a way this doesn't matter, because I think everyone there could definitely feel the whole atmosphere in their hearts.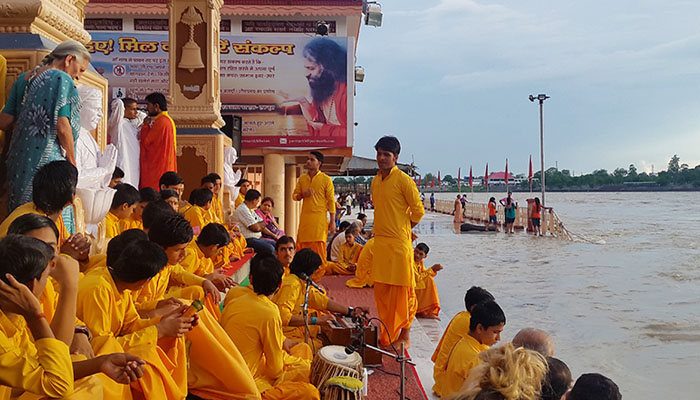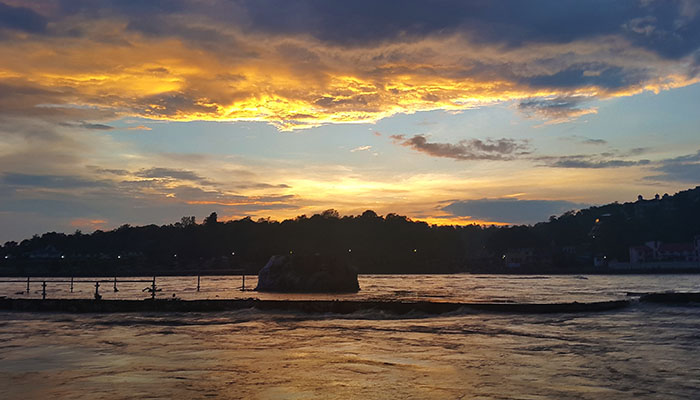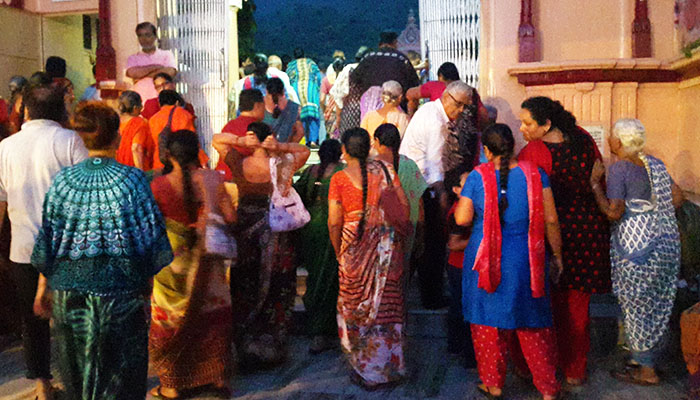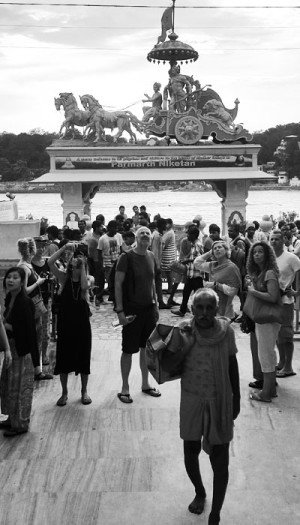 This wasn't filmed on Sunday, but it'll give you a better idea of what it was like to be there.