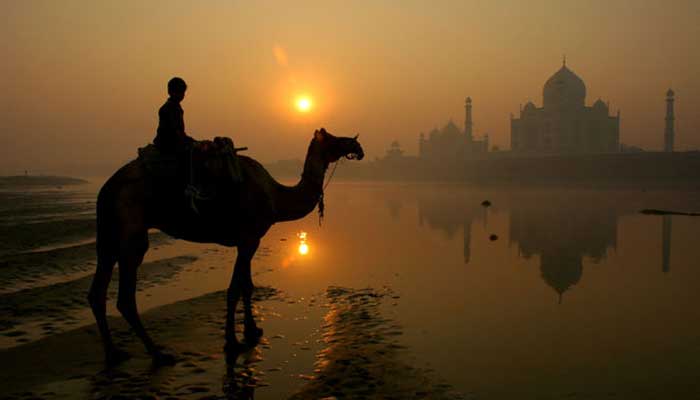 This summer I've decided to do another yoga teacher training — this time in the holy town of Rishikesh in northern India. The question is, which one do I choose? I'm hoping that writing out my thought process will help me make a decision and in return will help anyone else who is also considering doing a teacher training in Rishikesh.
My current thoughts
I've  been to India several times to practise yoga and meditation over the last 7 years — first to Kerala and then at the Sivananda Meenakshi Ashram in Tamil Nadu, but I've never been north.
The motivation for this trip would be to deepen my own practice, get an authentic yoga teacher training experience, become a better teacher, and also experience the beauty of the Himalayas.
Part of me is drawn to the Uttarkashi Sivananda Ashram which is located by the Ganges and looks absolutely stunning. I also know that Sivananda teacher trainings have an excellent reputation and are recognised worldwide.
I know if I do a Sivananda yoga teacher training I'll be getting an authentic experience. Whenever I practice this style of yoga I also get this feeling of 'coming home'.
My only reservations would be that I'm also interested in Vinyasa Flow and Ashtanga yoga and would love to learn how to structure more creative lessons. I'm also deeply interested in Yoga Nidra and dream yoga.
I know I can't expect to cover everything in 200 hours, but learning about some of the above styles in  more depth would be a bonus.
So far, I'm torn between the Sivananda Ashram in Rishikesh and Rishikesh Yog Peeth. The latter seems really well respected, I've read some pretty good reviews of the training and I also like that you can study for six weeks as opposed to the standard four weeks. 
I also respect that Akshi Yogashala school got in touch with me and have written about studying yoga in India on my site. It looks like a pretty good course that's also very well priced.
Studying in more than one place is also an option. For example, doing a yoga teacher training in Rishikesh and then staying for a week or so in another ashram, to perhaps learn more about yoga nidra and/ or dream yoga. 
Useful resources
When I started looking into different trainings, I found the following resources really useful.
This article was written a few years ago, but it lists what the author considers to be some decent and well respected yoga teacher trainings throughout India. I'm not sure how they were picked as none of the Sivananda centres are featured. Nevertheless, it's a good article and provided me with a starting point.
This is basically a directory site for yoga in India.  Pretty much all the teacher trainings are listed here and you can narrow your search by location, yoga style, type… It's just difficult to determine if the training is any good or not.
Finally, I'd love to hear from you if you've experienced any of the teacher trainings I've mentioned or you have some other suggestions for studying and learning yoga in the Himalayas. I'd also love to know if anyone can recommend any good places to learn yoga nidra and/or dream yoga. 
Although, it's always good to hear from yoga centres, I'm more interested to hear from students who have studied at different ashrams in Rishikesh. Your input would be really appreciated.
Image source: I used Free Images for this one.
***November 2016 update***

Thinking of doing your yoga teacher training in Rishikesh?
If you're considering a yoga teacher training in Rishikesh, I can say first hand that it's an incredibly magical place to study and immerse yourself in the world of yoga. During my 500 hour yoga TTC, I met the owner, Sanjay Tiwari, of a new yoga school — Guru Yog Peeth, who is happy to offer ThoughtBrick readers 15% off their 200 hour yoga teacher training there.
Read more about the Guru Yog Peeth teacher training here
If you're interested, you can email me at clare@thoughtbrick.com and I will give you a coupon code which will give you 15% off.
If you then sign up to the course using the coupon code, I will make a small commission which will go towards doing further yoga teacher intensives.