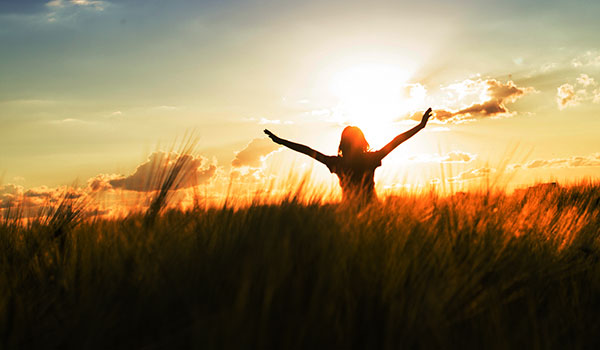 Choosing a yoga teacher training course
Today I finally signed up to do a yoga teacher training course — something that has been on my to do list for years — and have decided to go with Yoga Professionals & YMCA Fit who kindly offered me a course discount in return for writing about my experiences of the course.
To be honest though, trawling through dozens and dozens of yoga teacher training courses made my head spin a bit, partly because I didn't have a clear idea of who I wanted to teach (I'm still a little unsure) and also because I wasn't 100% sure which training courses would be most respected. Money also came into the equation as well. Did I want to splash out on a £3000 + yoga course or did I want to try a cheaper 200 hour one? Is it better to spread the teaching out over 2-3 years or squash it all into a month?
I've practised a wide variety of styles over the years but currently like Sivananda. However, I didn't want my training to tie me into one particular style!
The point of this article is to give you a bit more clarity and share some of the information I've found out since researching yoga teacher training courses. I've focused on courses in London as I'm not in a position to travel at this time. However, I have also written about some global courses. 
Important questions I asked myself before choosing a yoga teacher training course
1. What style of yoga would you like to teach?
Over the last 10 years it seems as if 'yoga' has been tagged on every single word in the English dictionary. There are now hundreds of different yoga teacher trainings all over the world offering something slightly different. It's a daunting process but if you have an idea or enjoy a particular style of yoga, consider teaching that. For example, Yoga London teach 200 and 500 hour programmes in Vinyasa Flow. If you're unsure, choose Hatha Yoga — the style where all other styles originated from.
2. Who would you like to teach?
Do you want to teach advanced yogis, pregnant women, the elderly, children…everyone? To be honest, I'm not 100% sure yet who I'd like to teach, so I don't think it's 100% necessary to be too picky with this. Perhaps when you start your course, you can do additional workshops in niche areas afterwards, such as Triyoga's short pregnancy teacher training course.
3. Where would you like to teach?
Do you want to teach yoga in a gym, in an ashram, retreat, your own business…? Once you have an idea of where you'd like to teach such as in a gym or specific yoga centre — approach the relevant people from those places or speak to freelance yoga teachers about which yoga qualifications they have. You should then have a clearer idea of which course is right for you.
4. How much time do you have?
Some Yoga Alliance teacher training courses require you to take a month out to live in an ashram where you would then complete 200 hours of intense training, other courses are purely online or combine a mixture of online learning with face to face workshops. Other questions to ask might be, how long do I want my course to last for, how much time can I commit and how will me doing the course affect others around me?
Choosing a yoga teacher training course
Ok, here goes — when I first started researching into yoga teacher training courses, I only looked at Yoga Alliance accredited ones, but there are other accreditation bodies to consider. Different people have different opinions, so I've tried to be objective. I do feel, however, that it's important for you to make your own mind up. After all, there are many different routes into yoga and you have to pick the one that suits you best.
Although some of these courses are aimed at a global audience, I'm focusing mainly on yoga courses for a UK market as I'm based in London.
Global yoga teacher training courses
Sivananda yoga hatha yoga teacher trainings take 1 month to complete where you will study and practice yoga in an ashram with other students. There are teacher trainings pretty much all over the world so finding a course near you shouldn't be a problem — you would just need 30 days to do the training.
Cost: Teacher trainings start at around $2,300 | Accreditation: Yoga Alliance
If you want to train to be a Bikram yoga teacher, unless you live in Los Angeles, you will have to travel to LA and be taught by Bikram himself. Once you train as a Bikram yoga teacher, you will also have to do an additional top up course every 3 years costing an additional $250
Cost: $15,500 which includes accommodation and meals | Accreditation: Bikram Yoga
Forrest Yoga, created by Ana Forrest, is a 27 day foundation teacher training which you can do in a variety of locations all over the world such as Greece, Germany and the US. On completion you are accredited through the Yoga Alliance.
Cost: $4,375 | Accreditation: Yoga Alliance
Kundalini yoga teacher trainings are accredited by the Kundalini Yoga Teachers Association (KTYA) so on completion you would just be certified to teach kundalini yoga. If you'd like to specialise further, this is also a possibility. Not only can you train in many different places, there are also courses in kundalini for pregnancy or mastering the addictive personality.
Cost: varies | Accreditation: Kundalini Yoga Teachers Association (KTYA)
Acrobatics meets yoga! You can train to be an Acro Yoga teacher in Australia, Bali, Barcelona, Mexico and more. Level 1 trainings appear to take around 15 days to complete.
Cost: courses start at $2,995 | Accreditation: ?
Get a discount on your yoga teacher training in Bali
I've recently started to collaborate with Adam Carney who runs East West Yoga Institute in Bali. They offer 200 and 300 hour trainings in a beautiful luxury eco yoga resort and are kindly offering $100 off the initial deposit for their trainings to readers of this article.
The training gives you a foundation in Hatha, Vinyasa and Iyengar, as well as combining top yoga teachers from major US cities with 'world-class' Indian teachers.
You can find out more about yoga teacher trainings at East West Yoga Institute here, and for the discount, please message the school directly with any further questions.
Yoga teacher training courses in the UK
It would be exhaustive to list them all, but here are some of the courses I looked at whilst doing my research.
This was probably one of the best, yoga teacher training courses I spotted, if you've got two years to commit. At the end of the yoga diploma you would be accredited with both the British Wheel of yoga, Yoga Alliance, and have the option of registering with REPS. Plus, you'd be taught by some of the best teachers in Europe. I often go to classes here and think it's one of the best yoga centres in London.
Cost: £4,080 for the full 500 hour yoga diploma | Accreditation: BWY & Yoga Alliance
If you practise Vinyasa Flow yoga, Yoga London would seem like the best option. You train over the weekend and can choose whether you'd like to take 3, 6 or 9 months to complete the course, depending on how much time you have to commit.
Cost: £2,799 for a 200 hour Yoga Alliance accredited training | Accreditation: Yoga Alliance
This yoga diploma with Yoga Professionals and YMCA Fit accredited by REPS seems to go into a lot of depth in not just anatomy and physiology, but also the ancient teachings of yoga, how to develop your own style and more. You can study in your own time and during weekends. This course is incredibly in depth and also great value for money. However, there are only 90 contact hours with a teacher.
Cost: £1,499 | Accreditation: REPS & CYQ
I've been to some of the best yoga classes in London at the Special Yoga Centre, so was naturally interested in their 200 teacher training which also includes a 3 day retreat in Cornwall. The courses is partially described as 'an exploration and personal journey into the Branches of Integral Yoga'.
Cost: £1,950 | Accreditation: Independent Yoga Network & REPS
You can study either in West yorkshire or London and complete the Hatha yoga course over 18 months after completing 12 residential weekends.
Cost: £3,030 | Accreditation: Yoga Alliance, Independent Yoga Network & REPS
Fitness Industry Education offer online yoga teacher training courses which wasn't something I had originally considered, but it could complement other courses quite well. The great thing about Fitness Industry Education is the good chance of being offered a job at the end of your studies. They prefer to employ yoga and pilates teachers who have been trained by them.
Cost: £999 | Accreditation: REPS
This is another online yoga course. It's very cheap, so I have no idea how in depth it would be, but it I did consider it as an introduction to yoga teaching.
Cost: £325 | Accreditation: British School of Yoga (BSY)
*** January 2018 update***
Yoga Teacher training in Leeds
If you're UK based, I recently connected with Deanna Foster — who is an inspiring Leeds based yogi, founder of Bodhi Yoga Studio and the creator of a Yoga Alliance accredited three month weekend based yoga teacher training.
This training is a multi-style yoga course, drawing from traditional Hatha and Vinyasa, and bringing in the work from modern and eminent scientists, physiotherapists and yogis for postural therapy, psychosomatic yoga, breathing techniques and holistic therapy.
When is the training?
The course starts February 10 and lasts 12 consecutive weekends (Saturdays and Sundays) ending April 29.
Inclusive of course costs:
200 hours of contact time
Certification to register with Yoga Alliance
New Liforme yoga mat (retailing at £100)
Course manuals
How much does it cost?
Course cost is £2400
Student course cost is £1600 (⅓ discount)
Healthcare Provider course cost £2000 (£400 discount)
For more information on this training, visit Bodhi  Studio Yoga Teacher Training 
Accreditation Bodies for Yoga explained
When you think of yoga accreditation bodies, this is the one that often springs to mind. You'll find a wide variety of yoga styles that are accredited with the Yoga Alliance and the good news is, it's recognised worldwide and a highly reputable organisation. To teach in a fitness context or at a gym, however, you will also need to be accredited with the Register for Exercise Professionals.
Yoga Alliance UK (Now known as Yoga Alliance Professionals)
Yoga Alliance UK, contrary to what many think, is not part of the Yoga Alliance, but is a reputable yoga accreditation body in its own right. You will find a variety of 200 and 500 hour teacher training courses listed here including Forrest Yoga and a meditation teacher training with Inside Meditation. To teach in a fitness context or at a gym, however, you will also need to be accredited with the Register for Exercise Professionals.
The British Wheel of Yoga is the UK's largest yoga community and is renowned for it's 500 hour yoga teacher training courses that are also accredited with the Yoga Alliance and take approximately two years to complete. On completion of the 500 hour yoga teacher training diploma, you can also become accredited with the Register for Exercise Professionals.
The Independent Yoga Network came about to preserve the spirit and practice of yoga and offer an alternative to yoga courses offered by the fitness industry. If you choose, however, to be accredited through another body, you may also be able to get accredited with the IYN too — you just have to get in touch.
Unlike the others, the Register of Exercise Professionals isn't just for yoga, but I think it's definitely worth being accredited by them so you can teach in fitness or gym contexts as well as at yoga schools. The good news is that you can be accredited, for example with the British Wheel of Yoga and get REPS accredited fairly easily too.
 *June 2016 update*
I am now teaching combined 1-1 yoga and meditation sessions in London which I love and have also qualified as a meditation teacher after doing a further 200 hour meditation teacher training. This summer, I have decided to spend three months in Rishikesh to complete a 500 hour Hatha yoga teacher training.
I'm also currently reading Teaching Yoga – Exploring the teacher-student relationship by Donna Farhi which is a really brilliant book that objectively discuses yoga teacher trainings and what to look for, the roles yoga teachers play, ethics surrounding yoga and much more.
*November 2017 update*
And finally, what are your thoughts? If you're a yoga teacher do you have any advice for others who aren't sure which course to go for? Do you have any recommendations? Or would you just like to share your own experiences of a course you loved?