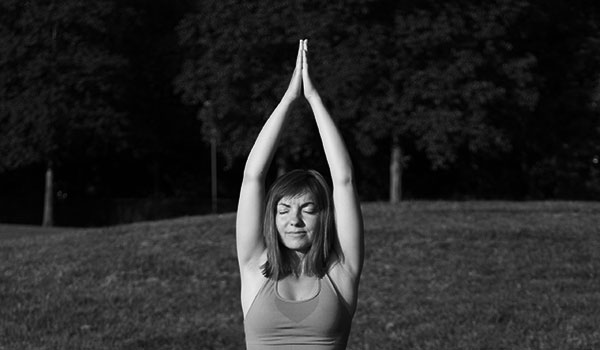 After wanting to do my Yoga teacher training for so long, It's great to be finally doing it with Yoga Professionals and YMCA Fit, who kindly gave a me a course discount in return for writing about my experiences of the course.
In the future, I would like to go back to India and study there for a few months, but for my initial teacher training, I'm confident I found a great course. I'm finding the online anatomy and physiology a bit of a struggle but that's only because it goes into lots of depth (surely not a bad thing!).
After my first few weekends doing the course, I don't think I could have picked a better one. Here's my experience so far if you're curious.
What is the Yoga professionals teaching like?
I've had two weekends of training at the Southbank Club in London with teachers Conrad and Annie who are both fantastic and have been teaching in the yoga and fitness industry for several decades and clearly know their stuff. Annie made an effort to remember all our names during the first day which was nice considering there were over 20 of us. And Conrad has the ability to explain everything really clearly in a way that actually sinks in, whilst also making us laugh.
Because the course is run through YMCA Fit in collaboration with Yoga Professionals, I was expecting the course to be purely fitness orientated with a bit of Yoga philosophy and meditation tagged on but I was pleasantly surprised to find the sessions so far really balanced. The days start off with a group meditation, we've discussed chakras, nadis, eastern philosophy, as well as Yoga in a fitness context.
Why I originally picked Yoga Professionals
Because I'm already doing a meditation teacher training with Inside Meditation, I didn't have an additional £3,000 or £4,000 to fork out on a Yoga teacher training, but still wanted to be qualified to teach Yoga without compromising on the training or waiting another few years which is why I went with Yoga Professionals. Plus, the course overall is 500 hours of study which for the price is unheard of.
The Complete Guide to Yoga for Fitness Professionals book review
Before starting the face to face part of the course, I bought this book and read it all within a few days and learnt loads of new stuff about Yoga. It's layed out in a way that's clear, objective and incredibly accessible. No one path of Yoga is preached here as being better than another path which is refreshing. There is also no waffle which you can sometimes get with a lot of yoga manuals.
Similar to the face to face training, it was also refreshing to discover that the book did balanced the fitness side of yoga with the philosophy and history.
Excerpts from The Complete Guide to Yoga for Fitness Professionals book
"The teachings which inform the practice of each path are different, but ultimately, they are all aiming towards the same goal: the union of the body and the inner divinity."
"Yoga is not a religion or a renunciation of religion. Yoga does not demand anything of the individual other than to live a meaningful life of goodness and equanimity that furthers one's own development without harming others."
"If we are content with what we have in life we do not look elsewhere for gratification. The ego, once controlled allows us to be content and happy with our lives as they are."
Will I feel confident to teach Yoga after this training?
I teach a small class informally already to help me practise, but I feel confident that once I've finished this course I will be able to teach people of all levels more confidently. Eventhough I've only attended two weekends so far, we are continuously practising our teaching skills in small groups which is encouraging.
One thing that did strike me was that I will probably do other trainings after this one, so it's not as if once I graduate from this course I'll be done with learning about Yoga, but with approximately 500 hours of study, I'd say this course is a pretty good investment. And as someone who doesn't (or didn't prior to this course) know much about anatomy and physiology, doing a course that goes into more depth is important.
Other things I've learnt so far on the course
It's important not to think that the style of Yoga you practise is the best
Respect all lineages of Yoga
It's harder to teach complete beginners than those who are more advanced
Put the work in and you'll be a great teacher
Teach authentically and you will attract the right students.