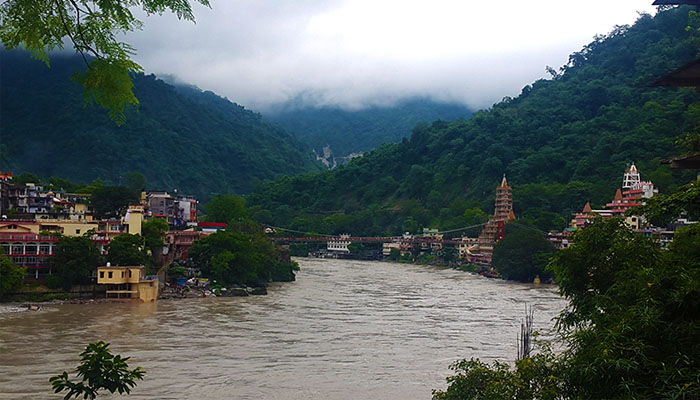 Although I've been to India several times to practise and study yoga, I've never done a teacher training over there, which is something I'd love to do in the near future.
I'm currently in the process of deciding which training to choose and so thought I'd ask yogi, Devakar Sandhu from the Akshi Yogashala school in Rishikesh some questions about studying yoga in India.
What advice would you give to someone who is considering a yoga teacher training in India?
Yoga teacher training depends on how sincere you are in acquiring the yoga  knowledge and also the depth you would like to go into.  As yoga encompasses many schools of thought, it is always best to decide what interests you most in yoga and then pick the kind of training that suits you.  If a goal is getting a traditional training, Rishikesh and Kerala are the highly suggested best places to go.
When considering your teachers for your training, it is important that they have undergone many years of intense training in the traditional form of yoga and have dedicated their lives to it.  Place yourself under the training of the Guru who will ride you through the path of spirituality that is a true form of yoga.  He or she will help you to completely immerse yourself into the yogic way of life.
It is best to stay in an ashram where you will find peace, solemnity and spiritual existence in its environment. Overall, however, it is the spark and desire in you to learn that will make you a successful yoga teacher.
Do you think it's important for a yoga teacher to have experience practicing yoga in India? If so, why?
Yoga is universal but practicing yoga in India is an experience in itself as it is in this soil that yoga originated. India is the only place where yoga teachers can gain exposure and more intense knowledge about yoga.  In India, a yoga teacher will be spiritually fulfilled and psychologically ordained into the life of a yogi.
Any good yoga teacher should have the capability and comprehensive knowledge about different poses but more than that he or she is a person who can emotionally and psychologically connect with his or her students and give them spiritual and philosophical knowledge — the qualities which he or she could attain only when practising yoga in India.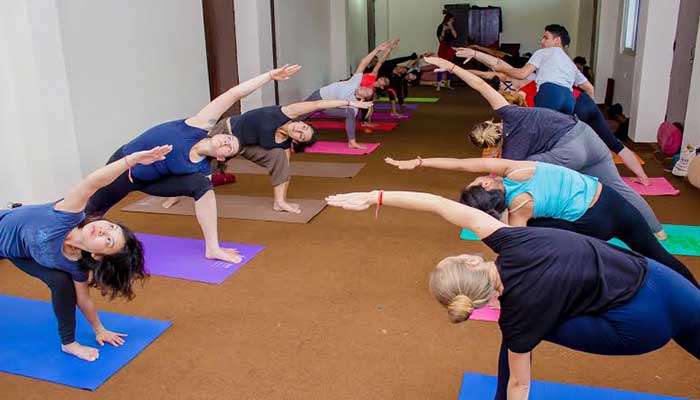 Is a one month 200 hour yoga teacher training long enough to become a decent teacher?
200 hour yoga teacher training courses are not long enough as it requires at least ten years of intense training and then whatever the knowledge you gain you can share to the world.
In these 200 hours you will get the sufficient lessons that would ordain you as a successful teacher, and after that you can continue to learn. The more you learn, the more you will feel that what you have gained is merely a drop in an ocean.
What do you think the differences are between studying yoga in India and studying yoga elsewhere; for example, London
?
You can study Yoga in London or in other places too but the energy and the intense learning that you would get in India you will not find anywhere else.
Towards the north of India, the taste of stillness and the experience of the epic wilderness of the Himalayan mountain ranges have been luring the yogis, sadhus, devotees, nomads, and travelers into its laps for centuries. And the beauty of the oceanic waves of the south has been catching the nerves of millions.
The desert towards the West with its numerous mysterious elements has helped many travelers find strength and their inner potential, and the beauty of the East intensifies the eagerness to discover it.  The pristine beauty of each corner of India is a very soothing experience which intensifies your energy, gives you power and help you when you're practicing yoga.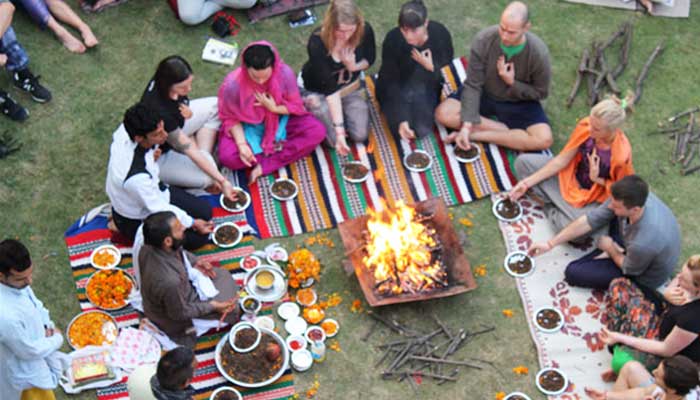 Is there anything else you'd like to say about studying yoga in India?
Many people think that Yoga is just like a physical form of exercise, but it is more about training the mind. There are many traditional schools and ashrams in India where you will not only get asana training, but you will also learn how to keep your life in balance, get mental peace, and increase your concentration levels as you learn to unify your body, mind, and soul — which is the true essence of yoga.
You are taught to have patience and dedication. Yoga is a never ending learning process; in fact, great yoga teachers of India have dedicated more than 10 years of their life to learn the science and art of yoga. They had then thought about sharing their learning with others.  There are only a few teachers in London or elsewhere who claim to have that level of knowledge.
Written by Devakar Sandhu
Devakar Sandhu is a yoga practitioner, dedicated soul to Indian culture, and works closely with the Akshi Yogashala school in Rishikesh.
If you have any questions about yoga teacher trainings in India or you'd like to share your thoughts and opinions on any of the points made in this article, please leave a comment below.